Hello lovelies! It's Turkey Day here in the US (aka Thanksgiving) where we stuff ourselves with food and give thanks for what we have. It's a great day!
I love Thanksgiving...mostly because I get to eat a ton of food and not feel bad about it...
Here are some gifs that completely describe my Thanksgivings....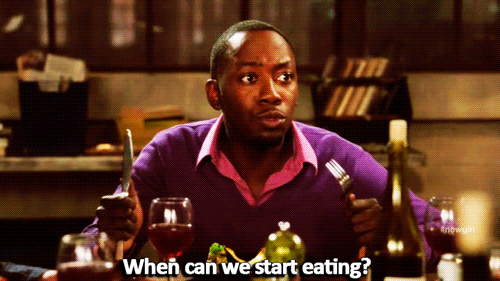 Happy Thanksgiving everybody...