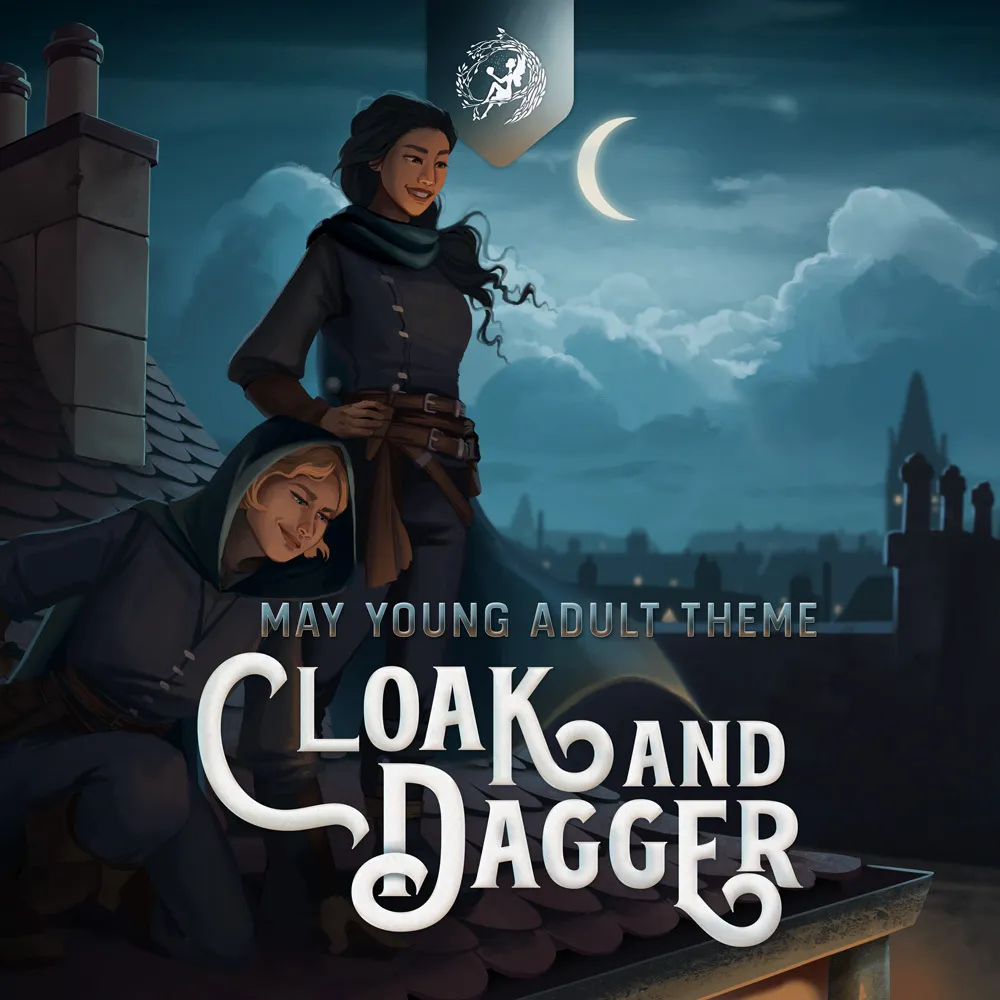 We have another Fairyloot unboxing! It's been a bit since I got a box as I skipped April but I am so incredibly excited about this one. I figured out the book when it was revealed and was excited to finally get my copy. Plus, in my opinion, the customizations were gorgeous this month! Without further ado, let's dive in! (I also apologize for the poorer quality on the pictures this time...the weather and my camera did not want to cooperate).
Up first, we have a bottle opener inspired by Red Rising by Pierce Brown designed by @ironandinkdesigns. I quite like this bottle opener as it's a cool shape and seems pretty sturdy. However, I live with a bartender so we have plenty of bottle openers and I'm not sure how much use this will get. I do think it's a useful item, though. I'm also interested in reading this series when the sixth book comes out.
Then we got a mug inspired by Daughter of the Moon Goddess by Sue Lynn Tan designed by @kudriaken. The artwork is pretty nice on this mug and I always like practical items. Mugs, for me, are great because I can use them on my bookshelves for artwork and bookmark storage. I don't tend to use bookish mugs for actual drinks, though, as I have other mugs for those. I'm pretty happy with this item and I can only hope I'll enjoy this book so that I can keep my current growing merch collection for it.
The third item was a stardust tea strainer inspired by the book of the month, The Stardust Thief by Chelsea Abdullah, and designed by @blanca.design. I'm really on the fence about this item. For starters, I don't drink tea and the only other person in my house who does drink it doesn't use loose leaves. I also think that the wooden part that holds the strainer will get wet from tea and might hold smells. I do love the design, though, so I might keep the wooden holder on my shelf for decoration and just use the little strainer basket for something else.
Then we got two scrunchies inspired by From Blood and Ash by Jennifer L Armentrout and designed by @catarinabookdesigns. I actually use silk scrunchies primarily so these will probably get used. I like the designs as well, as it's just generic art and a quote. I don't particularly like scrunchies that have character art on them so these ones work well for my tastes. I also have read this book series so I'm always happy to have additional merch for it.
The last item was the next two foiled mythology bookmarks designed by @gracezhuart. This is a collectible series with new items every few months. This month was numbers three and four which show Loki and Kumiho. I like the artwork, though I wish the artwork was more consistent from the first two bookmarks as I think I liked those a bit more. I'm quite excited to see where this collectible series continues from here, though.
The two tarot cards this month are inspired by These Hollow Vows by Lexi Ryan and designed by @arz28. The first card is The Hierophant featuring Sebastian and Finnian. The second card is The Empress featuring Brie. I adore the artwork on these. I'm really liking the artwork lately for their tarot cards as when they initially brought out the first set I wasn't as much of a fan. Now that I like the artwork more, I'm quite excited to collect these. I'm also going to try and collect all of them this time around. I've also read this book and really enjoyed it so it's always fun to have a bit of merch.
The book of the month is The Stardust Thief by Chelsea Abdullah. This Fairyloot edition has an exclusive cover, purple sprayed edges, foil embossing on the hardcover designed by @artbyemmilinne, artwork on the endpages designed by @jhocaaa, and is signed. It came with an author letter with an art print on the back designed by @artbyemmilinne. I love the customizations on this. While there aren't stenciled edges like some people expect, I like the purple edges just how they are.
Now, my copy did come with a bit of glue stuck to the endpages, dust cover, and first few pages. When I opened the book, these little bits ripped slightly. With the dust jacket on it's not noticeable but I have submitted a query on if the damage is enough for an exchange/replacement. Mainly because the dust jacket is now super thin in a few places and might rip through eventually and have a hole. However, I did contact Fairyloot and have already received a replacement copy which is amazing. I'll be sending the slightly damaged one to a friend and I'm quite happy to have a copy free from imperfections.
Overall, I liked this box but it definitely was my least favorite of 2022. The tea strainer, while beautiful, is not something I see myself or anyone around me using. And while I may use the scrunchies, it's more likely they'll sit in a merch box until I can display my merch collection. However, I am really excited to read this book and love that the color changes were to purple as it's my favorite color. I am intrigued to see what June will be like with two books and am pretty excited about those.
---
Thanks for reading!
xoxo
Lauren
---
You can follow my bookstagram
here
for more bookish content!
To get more awesome posts like this post, click the follow button to the right!
Get free worldwide shipping with Book Depository using my affiliate
link
---