Well, October was another underwhelming reading month. I had hoped to read a bunch of spooky books, get through some newly hauled books, and just have a better reading month than September. However, I only read a single book again. I struggled a lot with reading due to our current living/working/commuting situation. However, I've already read two books in November so I'm hopeful this upcoming month will be a turning point in my reading year. Who knows, maybe I'll get quite a bit more in before the year is concluded.
I also only hauled four books this month, which was good for my bank account and I honestly was too stressed to think about buying books. I am really excited about all of the books that I got this month, though, and can't wait to talk about them.
---
1.
Title: A Lair of Bones
Author: Helen Scheuerer
Rating: 4 // 5 stars
Review TK
The first book that I got this month was my Fairyloot edition of The Blood Traitor by Lynette Noni. I ordered this all the way back in April (and was lucky enough to snag a matching stenciled edge) and it finally shipped! I knew it wasn't going to ship until around this time but the wait was still quite long. Now that I finally have my copy of the third book in this trilogy, though, I can binge read it all at once!
Then I picked up The River of Silver by S.A. Chakraborty. This is a collection of stories that is a companion to the Daevabad trilogy. The stories are set before, during, and after the trilogy (I think) and I'm so excited to give these a go on my next read through. I love this world so having more time with characters I love is going to be quite exciting, I think.
The third book I got was my Illumicrate edition of The Atlas Paradox by Olivie Blake. This is the sequel to The Atlas Six (which I've still not read) and is absolutely stunning. I love the edges and that it has a completely redesigned cover. I can't wait to put it on the shelf with the first book and see how they look together. Hopefully I'll also enjoy reading them.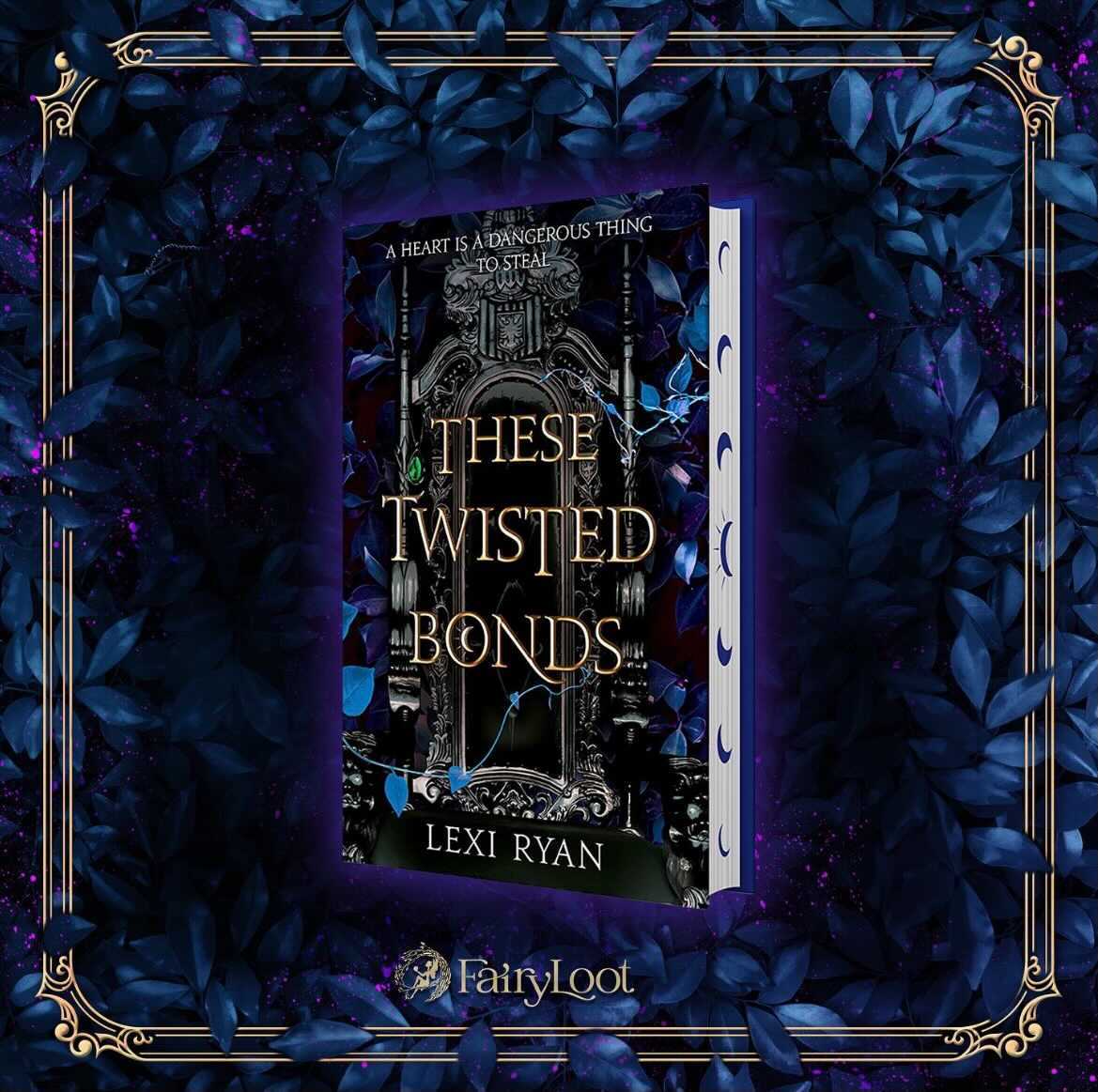 The last book I got in October was my Fairyloot edition of These Twisted Bonds by Lexi Ryan. I ordered this even farther back in February and was lucky enough to snag the stenciled edge version and have no issues with the shipping. This is absolutely beautiful and I can't wait to finally finish this duology now that I have this. It came out during the summer but wasn't scheduled to ship until now so I'm just glad the wait is finally over for it.
---
Thanks for reading!
xoxo
Lauren
---
You can follow my bookstagram
here
for more bookish content!
To get more awesome posts like this post, click the follow button to the right!
Get free worldwide shipping with Book Depository using my affiliate
link
---