Hello everyone and welcome to my August wrap-up! Today I'm going to discuss all of the books I read and more! I read an astounding 13 books this month! I haven't read that many books in a month in a very long time, so I am very excited about this. For the first 9 days of the month, I finished a book a day. It was pretty great. I slowed down a bit towards the end of the year as I got super busy but overall it was a fantastic reading month! Let's go ahead and get started.
---
BOOKS READ
1.
Title: The Assassin's Blade
Author: Sarah J. Maas
Rating: 5/5 stars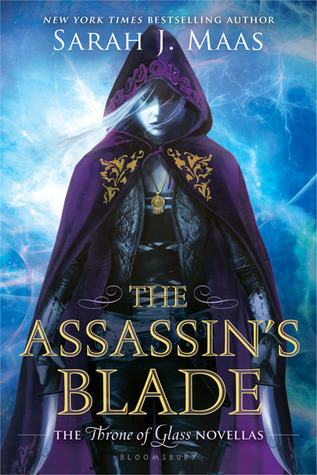 I
loved
rereading these, even if it definitely broke my heart. Just knowing what I know from reading all the other books in the series, I loved seeing how Sarah hinted and foreshadowed at everything in this novel. It was amazing having these revelations too. It had also been about three years since I first read this novel, so I really just enjoyed revisiting these stories and characters and seeing all the detail that I've been forgetting since my first read.
2.
Title:
Seafire
Author: Natalie C. Parker
Rating: 4.5/5 stars
Review
3.
Title:
Obsidian
Author: Jennifer L. Armentrout
Rating: 5/5 stars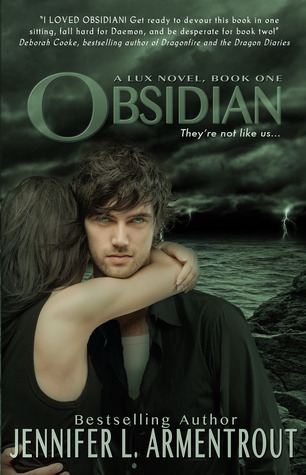 I can't believe that I've never written a review for this book before. I absolutely love this book and rereading it was such a treat. I'm not going to lie, I definitely binge-read it all in one night when I should have been sleeping. But Jennifer's writing does that to you: it makes you want to stay up late and never stop reading until you finish the book...and then the next one and the next one. I definitely came into this book knowing that I would love this book but it was so refreshing to revisit this story and find all these details that I had forgotten since my first read three years ago. I highly recommend this book!
4.
Title:
Onyx
Author: Jennifer L. Armentrout
Rating: 5/5 stars
As with the first book in this series, I absolutely adored rereading this book! Having already read this book, I obviously knew how it ended but I was still racing to finish this book. There wasn't one moment where I wasn't actively engaged and trying to read as fast as I could to get to the next part and the next one and the one after that. It was quite a fun ride and also made me realize why I love this series so much. It's the epitome of a good read for me in that it keeps me engaged with the plot, I fall in love with the characters, I'm having just good ole fun reading it, and I never wanted to put it down. Reading this book again filled me with a giddy sense that I only get when reading certain books...and the constant search for that giddiness it was keeps me reading book after book after book. All in all, this reread was phenomenal and I can't wait to continue on!
5.
Title:
Captivating Melody
Author: Katherine McIntyre
Rating: 4/5 stars
Review
6.
Title:
Four Psychos
Author: Kristy Cunning
Rating: 4/5 stars
I was happily surprised a few days ago when I saw that the third book in this series had released without my knowledge. I first read this series a little over 7 months ago and fell in love. I love love love the characters and the angst. I think that I really just love reading from the anti-heroine and seeing her crazy mind. It's been such a blast.
7.
Title:
Three Trials
Author: Kristy Cunning
Rating: 4/5 stars
Since I randomly reread book one, I decided to also read book two since I was already in the mindset of this series and I loved my reread of this one. It's been a while since I first read this book and it was awesome rereading my favorite scenes and discovering things that I had forgotten. It was steamy and action-packed and full of plot development that made my head spin. I can't wait to continue on to the newest release!
8.
I enjoyed this book, but I don't think it was as good as the ones before it. This one seemed to have a lot of the same things being said over and over. I also spent most of this book confused as to what what being explained. However, I did really enjoy it. I loved the main characters, the humor, and their interactions with each other. I only hope there's a happy ending coming their way. Overall, I enjoyed this book but it definitely was not my favorite of the series. The first two books were amazing and this one...wasn't? It wasn't bad, it just wasn't as great as the first two.
9.
Title:
The Cruel Prince
Author: Holly Black
Rating: 3/5 stars
Review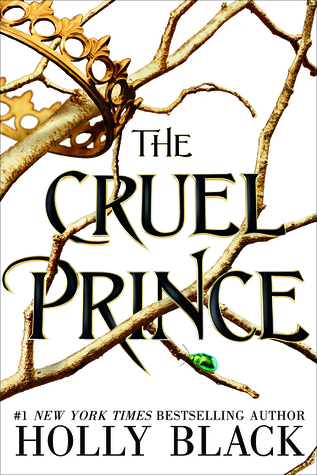 10.
Title:
Throne of Glass
Author: Sarah J. Maas
Rating: 5/5 stars
Review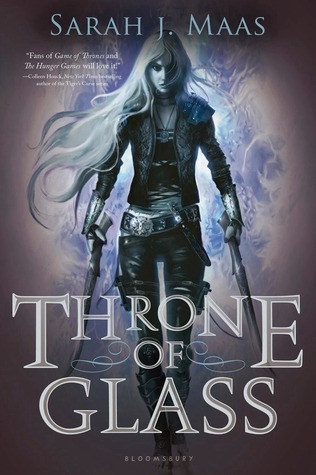 Rereading this book was such a treat for me. I absolutely love this series and this was the book that got me back into reading, so the entire time I was immersed in this story I was just feeling so nostalgic. I truly love this story and I'm so happy that I decided to reread the entire series before the final book comes out. Honestly, I think rereading this was so amazing. It's been about three years since I read it through fully and, while I still knew what happened, it was awesome to be able to see what details I had forgotten. Also, all of the foreshadowing that comes to light in
Empire of Storms
, aka four books later, was so amazing to see. It really just shows how much time and thought Sarah has put into these books. I can't wait to reread the next one!
11.
Title:
To All the Boys I've Loved Before
Author: Jenny Han
Rating: 5/5 stars
Review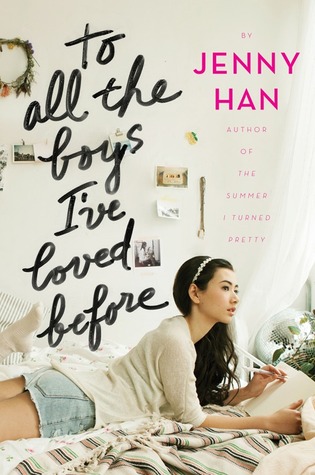 12.
Title: Harnessing the Winds
Author: Morena Silver
Rating: 4/5 stars
13.
Title:
Sadie
Author: Courtney Summers
Rating: 4/5 stars
Review
---
BLOG POSTS
TV SHOWS/MOVIES
I also watched two new movies and finished a TV season this month on top of all the books I read and things I did. The first movie I saw was Mamma Mia! I hadn't seen this yet but I finally got together with my friends and we watched it. I loved it and I watched it at least 7 times this month. Of course, that wasn't simply because I enjoyed it, but because my niece is now obsessed with it and asks about either watching it or listening to the soundtrack at least three times a day.

I finished season 8 of Bones this month and I loved it. I just really love this show and I'm so excited to continue on to finishing season 9, because as the time I write this, I've watched some of it and it's been super fun.

Lastly, I watched To All the Boys I've Loved Before on Netflix and it was so. freaking. phenomenal. I loved the book when I read it and I immediately watched the movie the next day. It was so cute and while it differed from the book occasionally, it was such a good adaption!
---
Thanks for reading!
xoxo
Lauren
---
Follow my Instagram
here
. New giveaway will be posted very soon!
Get 10% off your first order, plus 50 rewards points, when you use this link to purchase a personal aromatherapy diffuser from
Monq
Get free worldwide shipping with Book Depository using my affiliate
link
---