Hello wonderful people of the internet! Welcome back to my blog, it's been a hot second. This month I picked up 8 new books, 3 of them being physical editions and 5 of them being ebooks. I also got some pretty awesome nerdy merchandise that I'm excited to share with you. So, without further ado, here's my November book haul!
~~~
The first book I picked up this month was City of Bones: The 10th Anniversary Edition by Cassandra Clare.
When I found out that they were coming out with an anniversary edition, I was intrigued. And then when I read the list of everything exclusive to it, I knew I had to get a copy. There's multiple full-color, full-page illustrations of the characters; full-color art on the endpages; at least 20 pages of bonus content; a new foreward from Cassie; and gold foiled edges. It's really a masterpiece and I'm so glad to have added it to my collection.
~
The next book I bought, I left it at home so I won't be able to take a super nice picture of it, but it was Fantastic Beasts and Where to Find Them: Illustrated Edition by J.K. Rowling with Olivia Lomenech Gilol.
This book is so absolutely stunning. The illustrations are so good and I love being able to visualize the beasts now when I couldn't before. This was definitely a A+ performance and I'm so excited to have it in my HP/Fantastic Beasts collection!
~
I also left this book at home, but it is Milk and Honey by Rupi Kaur.
I've heard nothing but great things about this poetry collection, so I'm excited to read it. I finally caved in and bought it this month when I was buying gifts for other people and decided to reward myself with this one.
~~~
I also picked up 5 ebooks this month, most of them being new releases. There was one that was on sale that I got simply because I've been wanting to read it for a while. Let's hop to it!
~
The first ebook I picked up this month is Escape the Sea by G. Bailey.
I'm not entirely sure what this is about, since I had it preordered and it's been a while since I read the synopsis. However, I know that it's an RH novel and there's been a lot of positive reviews, so I'm excited. Plus, look at that cover...it's gorgeous!
~
The second ebook I picked up was Dash & Lily's Book of Dares by Rachel Cohn and David Levithan.
This book showed up in my daily BookBub email as being on sale for only $0.99 and I knew that I had to get it. I've heard nothing but amazing things and I know that I'll want to read it while curled up in bed drinking hot cocoa and listening to Christmas music.
~
The third book I got was Four Psychos by Kristy Cunning.
I originally downloaded the sample of this book and then just ended up buying the rest when my sample ran out and I was hooked. I loved this book so much and I'm so happy that I have been able to add it to my RH collection. I can't wait to see how the rest of the series progresses because this book was awesome.
~
The fourth book I picked up was Academy of Assassins by Stacey Brutger.
This is another RH book that has a lot of promise. It's the first in a new series and I am hooked after reading this one. I can't wait for the next one to come out because this one was interesting and fun and full of action and bad-ass characters.
~
The final book I picked up this month was Seduction by Jaymin Eve & Jane Washington.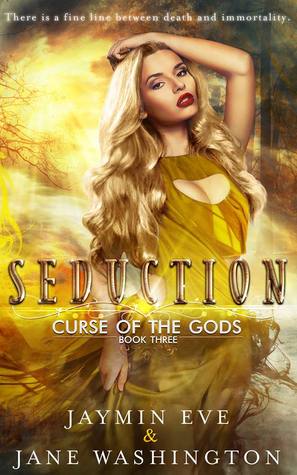 I don't even think words can express how excited I am to finally have this book. While I admit that we've gotten the first three in this series all within 2017, the wait is so long between books! This series is addictive and amazing and combines everything I love. I'm currently reading this book and I'm in love!
~~~
I also picked up some merch and other goodies this month that I'm excited about. I have four/five items to talk to you about, so let's hop right in!
~
The first items I got was this cute set of Harry Potter buttons.
I joined Alpha Phi Omega this semester and this was part of the gift that my big got me for big/little reveal. I absolutely love them and am so glad to have added these to my collection!
~
Next I picked up this Cursing Unicorns coloring book.
It is absolutely hilarious and I'm so glad that I have it. It's the perfect form of stress-relief to sit back and color some unicorns saying some not-so-nice things!
~
Next I traded someone for this Expecto Patronum beanie that came in this month's Owlcrate.
It's warm and cozy and oh-so cute. It's super thick and all-around just a great quality. It's very Christmas-looking as well. I love it.
~
Lastly, I picked up two sets of bookmarks from HappyHelloCo on Etsy.
They're the Rowan/Aelin and Feysand Christmas themed bookmarks and I'm in love! They're so cute. Plus, Rowan Whitethorn really is a gift to the world.
~~~
Thanks for reading! Stay tuned for more awesome posts!
xoxo
Lauren
~~~
Follow this blog by clicking "Follow" on the right hand column! Add me to your Google+ Circles on the left hand column! New content every month from Reviews to Hauls to Tags! Don't forget to check out all the other parts of this blog by following the different links at the top of the page!
Follow my Instagram
here
. Giveaway at 1k followers!
Get 10% off of
HD Movie Codes
(sponsored by Movies Anywhere) when you use "INFLUENCER" at checkout!
Get free worldwide shipping with Book Depository using my affiliate link:
~~~