Hello everyone! Wow, another month of 2018 is already gone and passed by us. Time sure is flying by! I had an okay reading month. I'm behind on my reading challenge, but I've been reading more these past few months than last semester, so I guess I should just be happy about that. I'm assuming that if I got my butt off of Netflix whenever I have free time, I'd have been able to read more. But Vampire Diaries is addictive, so we'll see.
Anyway, I read 6 books this month and I loved them all. It was the same amount as in January, but I had a lot of 2-3.5 star reads last month. However, this month every single books I rated higher than 4 stars. I'm honestly so happy with the books I read and I'm really excited for March's books. Let's go ahead and jump in!
BOOKS READ
1.
Title:
Nevernight
Author: Jay Kristoff
Rating: 4.75/5 stars
Review:
http://laurensboookshelf.blogspot.com/2018/02/lets-talk-nevernight-by-jay-kristoff.html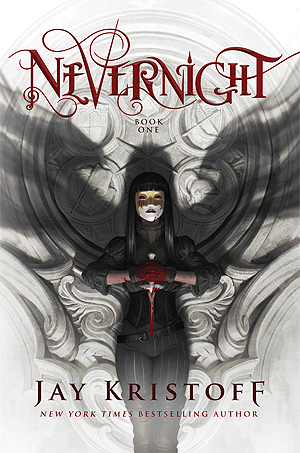 2.
Title: Simon vs the Homo Sapiens Agenda
Author: Becky Albertalli
Rating: 5/5 stars
3.
Title: Ash Princess
Author: Laura Sebastian
Rating: 4/5 stars
Review:
http://laurensboookshelf.blogspot.com/2018/02/lets-talk-ash-princess-by-laura.html
4.
Title: Ryan's Bed
Author: Tijan
Rating: 4.75/5 stars
5.
Title: Nowhere but Here
Author: Katie McGarry
Rating: 5/5 stars
As this was a reread, I'm going to say some more words on top of my review from 2016. I really enjoyed revisiting this book. I love this series, even if some of the rules of the MC are annoying as crap. Anyway, it gave me a lot of happy, nostalgic feels and I'm glad that I randomly reread it.
6.
Title: Whispers from the Dead
Author: B.L. Brunnemer
Rating: 5/5 stars
It was such fun rereading this book. One day I sat down and had the urge to revisit these characters, but I didn't have a lot of time, so I ended up rereading this shorter installment. It was fun and also heartbreaking to reread this one, as this is one of them that really got to me. It also just made me that much more excited about the next book.
BLOG POSTS
January 2018 Wrap-Up
Let's Talk: "Nevernight" by Jay Kristoff Book Review
Let's Talk: "Simon vs the Homo Sapiens Agenda" by Becky Albertalli Book Review
TBR Shame Tag
Let's Talk: "Ash Princess" by Laura Sebastian Book Review
Let's Talk: "Ryan's Bed" by Tijan Book Review
TV/MOVIES
One of my friends' favorite movie is The Shawshank Redemption and I finally watched it after a few years of him raving about it. Let's just say that I loved it! I was iffy in the beginning but by the end of the movie I had loved it and I know that I'll definitely watch it again sometime in the future.
I also rewatched Season 1 of The Vampire Diaries. It's my goal this year to rewatch everything I've already seen and then finish the series. I'm doing well as I've already watched a season and a half in a month. Let's just say I really love Damon and Stefan and I can't wait for Klaus to appear.
EVENTS
February was a great month. Below are a few events/things that happened that I'm excited about. I'm not going to go into too much detail but just know that they were exciting.
I hit 20,000 blog views! I got 10k in just a couple months, which is insane for me because I more than tripled grew my audience for the past 5 months compared to the years before now.
We had our winter formal at the Crystal Gardens at Navy Pier, Chicago. It was a beautiful venue and they had great appetizers. My friends and I went and it was really fun to just dance and dress up and hang out.
I also had my first water polo practice. It was a little embarrassing but I know that I can only go upwards from here. Considering I've never played actual water polo before, I did better than I expected but not as good as I would have liked at my first practice.
And, finally, I bought a camera I've been wanting. I'm particularly proud of this because not only have I been wanting this camera for three or so years, but I also paid for it all on my own. I've never bought my own camera, or own phone, or anything before so it was real rewarding to be able to say that I bought this on my own.
~~~
Thanks for reading! Here's to a fantastic March!
xoxo
Lauren
~~~
Follow this blog by clicking "Follow" on the right hand column! Add me to your Google+ Circles on the left hand column! New content every month from Reviews to Hauls to Tags! Don't forget to check out all the other parts of this blog by following the different links at the top of the page!
Follow my Instagram
here
. Giveaway at 1k followers!
Get 10% off of
HD Movie Codes
(sponsored by Movies Anywhere) when you use "INFLUENCER" at checkout! *I do not receive commission from HD Movie Codes--I just want to save you some $*
Get 10% off your first order, plus 50 rewards points, when you use this link to purchase a personal aromatherapy diffuser from
Monq
Get free worldwide shipping with Book Depository using my affiliate
link
~~~