Hello everyone! Today we are back with another Top 5 Wednesday! This week's theme is Summer Reads. For me, I'm going to be recommending some books that I think would be cute or fun summer reads that you can take to the pool or the beach or even just to your couch! I tried to pick from different genres so that there's enough variety for everyone while also sharing some of my favorite books! So, these are really in no particular order this month just because I'm recommending 5 books that would be fun to read over the summer. I decided to go with a mix of contemporary, fantasy, sci-fi, middle-grade, and thriller. So without further ado, here are 5 of my summer reading recommendations!
In the contemporary category, I decided to go with
Simon vs the Homo Sapiens Agenda
by Becky Albertalli just because I love this book so much. I read it a little bit before the movie--
Love, Simon
--released and fell in love. It's such an amazing coming-of-age story with awesome LGBTQ+ rep and more! I might even reread it soon!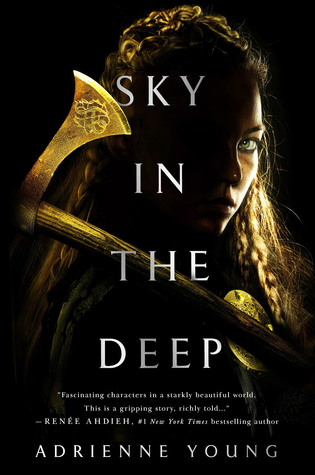 The next book I'm recommending is a fantasy:
Sky in the Deep
by Adrienne Young. I read this book in one sitting and absolutely loved it. It's a stunning new release about vikings and enemies. I really enjoyed it and I think it'd be a quick, fun read that you can finish sitting by the pool or in a hammock.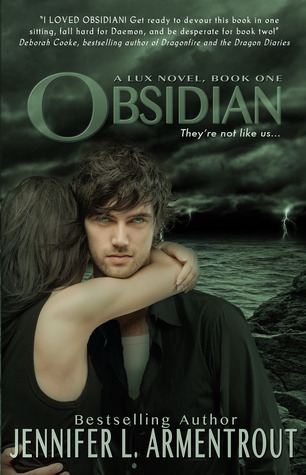 In the science-fiction category we have the
Lux
series by Jennifer L. Armentrout, starting with
Obsidian.
I read this series three summers ago and fell in love. It was fun and cute and I am really wanting to reread it this summer. It's about a girl who moves to a small town with her mother and discovers that her next door
neighbors are aliens. Adventure, romance, and a lot of sass ensue!
Next, I have
The Lightning Thief
by Rick Riordan, the first book in the Percy Jackson series. This is one of my favorite middle-grade series ever and it's such a great story. If you don't know what it is about, it's about a boy named Percy who discovers that he's a demigod--the son of a mortal woman and Poseidon. It's a fun story that spans across many books so there's plenty for you to enjoy!
The last book I have is an adult thriller novel entitled
Hide and Seek Her
by H.B. Stumbo. It is the first in a yet unfinished trilogy and one of my favorite books. It was also the first book that I've ever read for review and it just really holds a special place in my heart. It's about a woman who is doing a landscape renovation for a rich household and starts to fall in love with one of the men there, yet her dark past starts to catch up to her. It was my first foray into thrillers and it was one of my favorite reads of that year. Plus, the sequel is fantastic!
---
I hope you guys enjoy some of these books! They are all fantastic reads and I love them all dearly.
Thanks for reading! Stay tuned for more!
xoxo
Lauren
---
Follow this blog by clicking "Follow" on the right hand column! Add me to your Google+ Circles on the left hand column! New content every month from Reviews to Hauls to Tags! Don't forget to check out all the other parts of this blog by following the different links at the top of the page!
Follow my Instagram
here
. New giveaway will be posted in late May!
Get 10% off of
HD Movie Codes
(sponsored by Movies Anywhere) when you use "INFLUENCER" at checkout! *I do not receive commission from HD Movie Codes--I just want to save you some $*
Get 10% off your first order, plus 50 rewards points, when you use this link to purchase a personal aromatherapy diffuser from
Monq
Get free worldwide shipping with Book Depository using my affiliate
link