This month was actually a pretty good reading month for me. I read a total of 8 books and I'm still reading a couple I started in May but haven't finished. I also liked all of the books I read this month and they were all 4+ star reads for me. There were so many new releases this month that I was so excited for and I can't wait to get to the rest of the ones I bought in June. For all the books I bought this month, follow this
link
:)
1.
Title:
A Court of Wings and Ruined
Author: Sarah J. Maas
Rating: INFINITY
Review: TK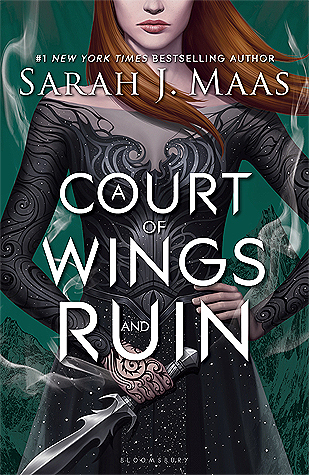 2.
Title: When to Fear the Living
Author: B.L. Brunnemer
Rating: 5/5 stars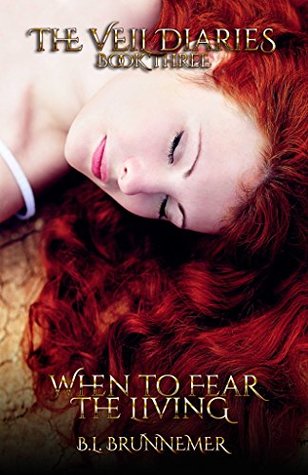 3.
Title: Zodiac
Author: Romina Russell
Rating: 4.5/5 stars
This book slayed me! I switched between listening to the audiobook and reading and it was honestly an amazing decision. I enjoyed the audiobook quite a bit but by the end I was running out of time before work and wanted to finish, so I just sped through the last few chapters. It destroyed my heart. I'm not going to go into spoilers, but I loved it. They characters! Hysan! Mathias! Rho! Agh! I do have to say that I am Team Hysan. At first I wasn't sure if I could like someone more than Mathias but it happened. Also, everything in this book...all the twists, all the betrayals, all the surprises...they all contributed to my overall awed experience listening to/reading this book. At times it was a little slow, hence the 4.5 rating instead of 5, and I was glad I was listening to the audiobook for those parts. I highly recommend it and I'm excited to see how the next book goes.
4.
Title: From the Ashes
Author: Amber Lynn Natusch
Rating: 4.5/5 stars
I really really liked this book. I thought the pacing was pretty good for the most part and the plot was so interesting. I binge-read this so fast and I can't wait for the next one to come out. I loved Knox, Jase, and Dean! They each were amazing but I 100% ship her with Knox. The whole thing with Merc surprised me for reasons you will know if you read the book. Currently this series is looking like it's headed towards RH but even if it wasn't I still am completely on board. If it does become RH, I'm interested in seeing who she will end up with. I only had a few small problems. While overall the pacing was good, I felt like at times it was a little fast or a little slow. Plus, I did get some insta-love vibes from it, but that could just be because I read it so fast. Overall I loved this book and am excited for the sequel this summer.
5.
Title: Roadie
Author: C.M. Stunich
Rating: 4/5 stars
I thought this was a really nice sequel to the first book. I think I may have even liked it better. Things were a bit more laid back in this book in terms of drama, which I enjoyed. We got to know a little bit more of different boys' backstories, and we even got a little more of Lilith's. There was also plenty of smut and even some surprises that I didn't see coming. I don't want to give anything away, but I thought that this book was a great follow up to the first. I enjoyed it and I am excited for book 3 which is releasing this month as well!
6.
Title: Precursor
Author: A.J. Anders
Rating: 4/5 stars
I'm glad I reread this before heading into the sequel when it released. I first read it in the Falling For Them anthology and it was my favorite of what I've read so far. I eagerly anticipated the sequel just to see what happens with all of the characters. I enjoyed revisiting and meeting all these characters again. I am especially excited to see how all of them handle the ending of this book.
7.
Title: Foreseen
Author: A.J. Anders
Rating: 5/5 stars
This book amped things up! I blew through it and it was over way before I wanted it to be! Already I can't wait for the third book to release! We got more of each of the characters, more backstories, and more world building. We got a little bit of mystery, a little bit of suspense, and just a hint of steaminess. It was incredibly teasing. It was fantastic. I have found a new favorite RH series and I can't wait to see where the story goes. I only wish I had 6 sexy Surmata mates (even if they didn't all know about it yet). Excellent sequel and addition to this series!
8.
Title: Persuasion
Author: Jaymin Eve and Jane Washington
Rating: 5/5 stars
Review: TK
~~~
Thanks for reading! What was your favorite book you read this month?
xoxo
Lauren
~~~
Get 10% off your first order on A Court of Candles when you use
this link
~
Get free worldwide shipping with Book Depository using my affiliate link:
~~~