We're back with another Top 5 Wednesday! This week's theme is Nostalgic Ships and is completely centered around the first fictional couples you were really into when you were younger. I've been an avid reader for quite a long time but when I was younger (think elementary and middle school), I didn't read a whole lot of books with romances in them. But I think I was able to narrow it down!
For number 5, I picked
Max and Fang
from the
Maximum Ride
series by James Patterson. This was one of my favorite series when I was younger and I shipped them real hard. I haven't read past book 3 when spin-offs and continuations started coming, but I still remember how much I loved these books and how I would constantly reread Max/Fang scenes.
At number 4, I went with
Rose and Dimitri
from the
Vampire Academy
series by Richelle Mead. This was another series that I read when I was younger, post-
Twilight
. I loved this series so much and I always wanted Rose and Dimitri to end up together. I will have to say, though, that I did not like how they cast Dimitri in the movie...
Coming in at number 3, I went with
Layla and Roth
from
The Dark Elements
series by Jennifer L. Armentrout. It shocked me to realize that I read this trilogy when I was 15 years old. I'm 19 now, so to think that it's really been that long is a shock. But I always loved this trilogy and I always shipped Layla and Roth together.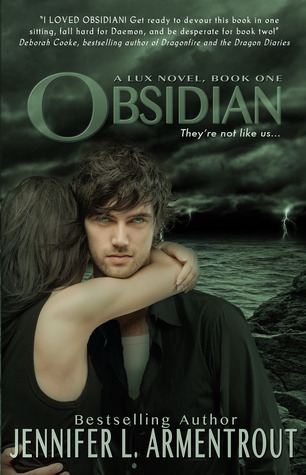 For number 2, I decided to picked
Katy and Daemon
from the
Lux
series, also by Jennifer L. Armentrout. I also read this series when I was 15 and I was obsessed with it (and still am). I've been rereading the series recently and it just is so fun to revisit these characters. These two always seemed to fit perfectly together.
And my number 1 most nostalgic ship is
Bella and Edward
from
Twilight
by Stephenie Meyer. Now that I'm older, I can definitely see the problems in these books, but I read them when I was 9 and I was obsessed. I still love the series and Bella and Edward are probably the definition of nostalgic ship for me.
---

Thanks for reading!
xoxo
Lauren
---
You can follow my bookstagram
here
. A brand new giveaway will be posted soon!
To get more awesome content like this post, click the follow button to the right!
Beacon Book Box: use the code
BOOKSHELF5
for a discount on your order or subscription!
I am a "BookishTextDesign" Influencer! Use my code LAUREN10 for a discount off your bookmark purchases! Check out the shop
here
Get free worldwide shipping with Book Depository using my affiliate
link
---