Well, I have to say that I did a lot better this month in terms of acquiring books. I'm trying out a book buying restriction and it's working somewhat. I think this month was just a lot and I could only slowly get into it. I'm hoping that February is an even smaller haul! This month I got 9 books (outside of school textbooks) and I'm excited about all of them. Additionally, 6 of them were either gifts or sent to me for free. When it comes down to it, I only purchased 3 books this month and that's a very good number compared to other months!
The first book that I got this month was a signed copy of
Gray Wolf Mate
by Dianna Love. I participated in the Indiegram tour for this book and was provided with a copy from the author to take pictures of. It came with a swag pack, too, which was exciting. I don't know much about it except it's about shifters and paranormal romance, which is my long-term guilty pleasure. You can find my Indiegram tour stop
here
:)
Then I received a copy of
Till Death Do Us Part
by A.J. Lee from the author herself in exchange for an honest review. This is a zombie survival reverse harem story that I've already read and reviewed. You can find that review
here
, but just briefly I did enjoy this book and recommend it to RH lovers.
The next two books I got were signed copies of
Briobands
and
The Things I Never Said
by Olivia Esther. One of my friends got me these two for Christmas and I'm super excited to read them this year! One is fiction and the other is poetry and I'm pumped for both of them.
Then I received an arc of
The Ruin of Kings
by Jenn Lyons from Tor in exchange for participation in the blog tour hosted by Jean the Book Nerd. You can find my blog tour post
here
and my full, non-spoiler review of this book
here
. Overall, this book was enjoyable and I'm pretty excited for the sequel to come out next year.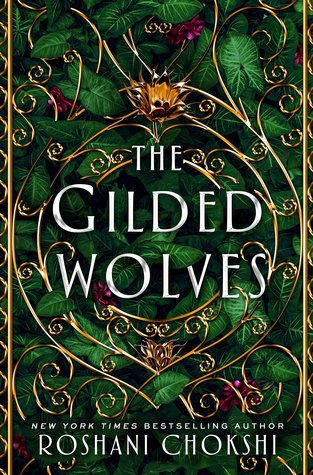 Then my preorder for
The Gilded Wolves
by Roshani Chokshi came in and I'm beyond excited to have this book in my hands. I've heard nothing but good things about this book and hyping up this book as part of the street team has gotten me super excited to read it. You can find more information about the book
here
!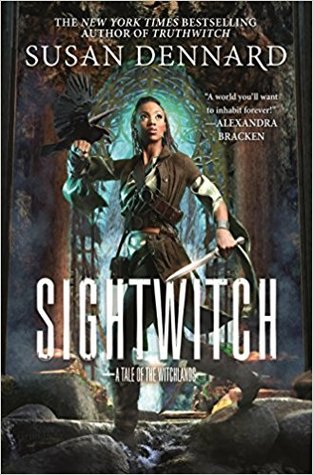 Then I decided to go ahead and get a copy of
Sightwitch
by Susan Dennard. This is an illustrated novella told from Ryber's perspective that is set before
Truthwitch
but was released after the second book in the series. After reading it, I fully believe that readers should read this novella after the second and before the third books in the series. You can find my review
here
.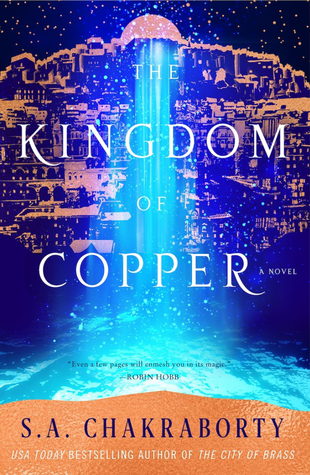 I was then graciously sent an arc copy of
The Kingdom of Copper
by S.A. Chakraborty from Harper Voyager US in order to promote it on my Instagram. I've heard nothing but good things about these books and I can't wait to dive into the first book very soon! Definitely stay tuned for reviews for both of the books in this series!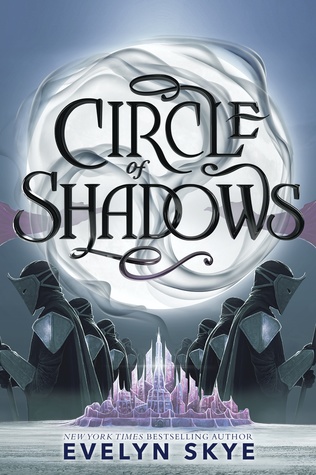 Lastly, I got
Circle of Shadows
by Evelyn Skye in my January Fairyloot. This was such a fun box and I liked almost all of the items in it. I especially loved this edition of Circle of Shadows which came signed and with light purple sprayed edges!
Well, those are all of the books that I got in the month of January! I'm hoping that my February haul is even smaller, but I've already gotten a couple so far. Here's to a good month ahead!
---
Thanks for reading!
xoxo
Lauren
---
You can follow my bookstagram
here
. A brand new giveaway will be posted soon!
To get more awesome content like this post, click the follow button to the right!
Beacon Book Box: use the code
BOOKSHELF5
for a discount on your order or subscription!
I am a "BookishTextDesign" Influencer! Use my code LAUREN10 for a discount off your bookmark purchases! Check out the shop
here
Get free worldwide shipping with Book Depository using my affiliate
link
---