Yea so you know how I was going to get less books this month? Well, that didn't really happen. I ended up getting a lot of books this month, but I am pretty okay with that fact. All of the books I got are ones I'm either super excited about or I had to get for school. I ended up with 22 books, though two of them were for school, two were from free trades, two were from publishers, three were bargain finds on eBay, three were ebook deals, and six of them I had an Amazon credit that I used. Obviously there are a lot to talk about so let's just dive in!
The first book that I got this month was
The Devouring Gray
by Christine Lynn Herman. I've been following the author on Twitter for over a year and I absolutely love her. Also, all the little one-lines she's said about this book have had me dying to read it. I'm not sure when I'm going to get around to it what with me going abroad in the Fall but hopefully I'll enjoy it!
Then I got the holy trade of all trades: an arc of
Kingsbane
by Claire Legrand. I've been hunting for one of these for almost five months and I finally have a copy in my hands. I'm planning on rereading Furyborn before I dive into this beautiful beast and I cannot wait. I know my heart is going to be broken but I just...I need this book. I am beyond excited to have this to add to my collection and to see where the story goes. I'm going to reread the first book after finals are done and then dive straight into this one!
Up next I got two books for school:
Gulliver's Travels
by Jonathan Swift and
The Power
by Naomi Alderman. I'm going to be completely honest and say that I did not read Gulliver's Travels because it was just so dense and the narrator was the actual worst. But I did read The Power and it was definitely interesting and thought-provoking.
Next, I picked up volumes 1-3 of
Saga
by Brian K Vaughan and Fiona Staples. I found these on eBay for $4 total and I'm so happy with that find! These retail from $10-$16 on Amazon and the fact that I found the first three for $4 just makes me so incredibly happy. This is by far my favorite graphic novel series and I cannot wait to get the rest of them!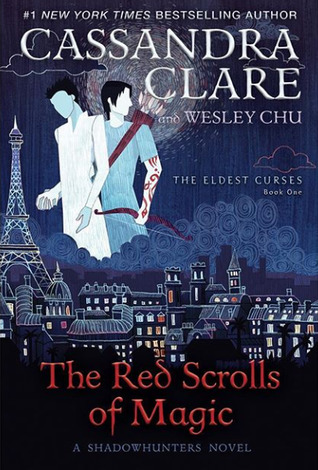 Then my preorder for
The Red Scrolls of Magic
by Cassandra Clare came in. I'm super excited about this Magnus and Alec novel and I for sure will be reading it soon! I do plan on rereading the first three Mortal Instruments books since this takes place between 3 and 4, but I've been meaning to reread that series anyway! I've heard good things about this book and I'm just excited about Malec.
Up next I got a copy of
Whispers From the Dead
by B.L. Brunnemer. This is the fourth book in one of my favorite series that I own on Kindle but have been slowly collecting the paperbacks for. The paperbacks are just so big and floppy and beautiful. I'm planning on getting one a month until I'm caught up on the recent releases and I'm just so excited to also reread this series through the physical book.
Then my preorder of
The Binding
by Bridget Collins came in. I've heard so many good things about this book from people I trust and this book has been on my radar for quite a while. I don't know much about it but I do know there's some form of books involved and it's a fantasy.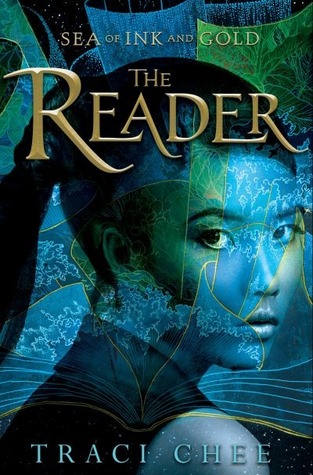 Then I made a trade on Twitter for an arc of
The Reader
by Traci Chee. The book actually arrived somewhat damaged but still readable, so I'm not too upset. Especially considering the book I sent out I was just going to give her for free but the person I traded with felt bad for not sending anything in return. I don't know when or if I'll read this book but it does sound interesting and I may get to it or pass it on soon.
A few weeks into April Amazon sent me a promotion thing they were doing for their Amazon Photos app. Essentially if I downloaded the app and uploaded a picture, they would send me a credit to spend on Amazon. So of course I took advantage of that. I ended up getting four books with the credit (you had to spend a certain amount for the credit to work).
The first three books I got were the new paperback editions of the
Dark Elements
trilogy by Jennifer L. Armentrout. I've been obsessed with these covers since they were announced and I knew I had to get my hands on them. They're absolutely gorgeous and I'm currently rereading the trilogy in preparation for the spin off so it was the perfect time to get these editions.
The last physical book I picked up this month was the collector's edition of
First Days
by C.L. Stone. This is the second book in the Ghost Bird series which is another one of my favorite series that I've been reading on Kindle but slowly trying to collect the paperbacks for. I really want to get the collector's editions of all of them, but only the first and second books have been released in that format so I'm not sure it will happen. Still, this book is tall and beautiful and floppy and I'm just excited to have it for my collection!
---
I also got five ebooks this month. The first of these was
The City of Brass
by S.A. Chakraborty. This is one of my favorite books and when I saw they were having an ebook deal for $2 I knew I had to get it. I'm planning on rereading this book in preparation for the third's release early next year and having the ebook means I can reread it while I'm abroad!
Next, I won a Goodreads giveaway for an ebook of
The Princess and the Fangirl
by Ashley Poston. I'm super excited about this one since I was wanting to get a copy of this anyway and now I can binge Ashley's books while I'm abroad in the fall. I've heard that this book is cute, fluffy, and just all around great so I'm super excited to have a copy.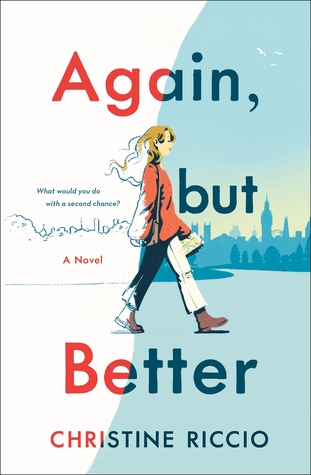 Then I was sent an e-arc of
Again, But Better
by Christine Riccio by the publisher in exchange for a review (coming early May). I've been super anticipating this book since Christine announced it and I'm so excited that I get to read it soon! The only thing I know about this book is that the main character is studying abroad in London, which is where I am studying abroad in the fall!
The next ebook I got this month was
When the Dead Have it Easy
by B.L. Brunnemer. This is the seventh book in the Veil Diaries series and I have no idea what this one is about. I'm ashamed to admit that I haven't read the sixth book yet but I'm currently rereading the series so that I can get to these two most recent ones this summer!
The last ebook I got in April was
Entice
by Jessica Shirvington. This is the sequel to
Embrace
, which I read this month as well. I was going to get the paperback of this book in May but then I saw that the ebooks for this series were super cheap so I decided to go ahead and get the ebooks instead. I'll probably end up reading this while I'm at my long work shifts during finals since it'll be easy to do so on my phone or computer.
---
I also got two audiobooks this month with credits that had built up on Audible. The first was
The Red Scrolls of Magic
by Cassandra Clare. My friend and I share an Audible and she really wanted to read this one, so we just decided to go ahead and get this one.
The second audiobook we got was
The Song of Achilles
by Madeline Miller. I'm just really excited about reading this book and I needed to spend my credits so I just decided to go ahead and get it. The narrator sample sounded like a good one, too. Also, my friend wants to read this book so now we have the audiobook.
---
Well, there you have it! Those were all the books I got this month! I would say that May is going to be a smaller haul but I already know with books that I've been having shipped to my house as well as all the new releases coming that May is going to be even bigger than April's haul! Hopefully things will die down after that but who knows!
---
Thanks for reading!
xoxo
Lauren
---
Get free worldwide shipping with Book Depository using my affiliate
link
---