Hey everyone! We are at the start of my favorite time of the year: the holidays and winter break! This is my favorite time of the year for a few reasons, the first being Christmas, the second being winter break and time off school, and the third being all the amazing bookish blog posts I get to write this time of year! I love wrapping up the year and looking forward to the next one, which is what I'm going to be doing in this post today.
This upcoming year (and decade in general), are promising to bring a lot of amazing book releases. I have many upcoming releases on my radar and preorder list, but I thought I'd narrow it down to my top 10 to share with you all! Some of these are coming very soon, others may be months away, but I'm excited for all of them nonetheless!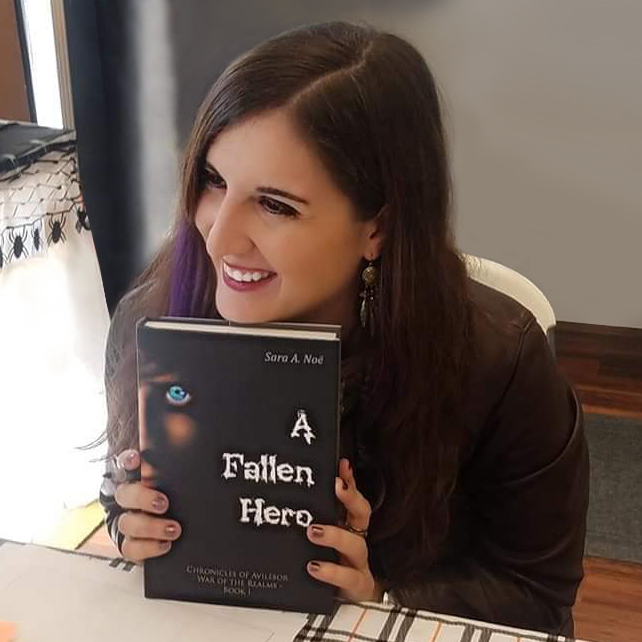 At number 10, we have the second book in the
Chronicles of Avilésor
by Sara A. Noë
,
Phantom's Mask
. The first book,
A Fallen Hero
, was one of my favorite reads of 2019 and I've been eagerly anticipating any news on the second book. We have no cover yet but there is a title and an excerpt already that have me so excited for its release.
Number 9 we have the fourth
An Ember in the Ashes
novel by Sabaa Tahir. While I admit that I haven't yet read the third book in this series, that's only because I am planning on doing a complete series binge when the final book releases. There's no confirmed release date yet but based on a lot of stuff from the author's writing updates, I hope it will be coming in 2020.
For number 8 I have
Kingdom of the Wicked
by Kerri Maniscalco. This is another book with no cover yet but we do have a synopsis that is absolutely killing me! I absolutely adore Kerri's
Stalking Jack the Ripper
series and I am so excited to see what she's going to do next. This one is the first in a new series and is set to come out in the fall!
At number 7 I actually have two books but they're within the same series: the 8th and 9th novels in
The Veil Diaries
series by B.L. Brunnemer. It's no secret that this series is one of my favorites and we're finally approaching the end (well, is it the end when there's a sequel series following the same characters but a different storyline?). I cannot wait to reread the entire series in anticipation of the newest book, which should be out in January while the last should be out later in the year.
For number 6 I have the fourth
Witchlands
novel by Susan Dennard. There's been some talk that it's not going to come out until 2021, which would be sad, but as of right now there's still a chance it will be 2020 so I'm going to include it on this list. This is a series I discovered at the end of 2018 and binged in the first few months of this year. I absolutely fell in love with the characters, the world, and Susan's writing. I cannot wait for the next book!
Number 5 we have
Lightbringer
by Claire Legrand, the final book in the
Empirium
trilogy. I am absolutely stoked for this book. After the cliffhanger in
Kingsbane
, I've been desperately needing to know what happens and we're only a few months away (okay, like 10 months away but still). I'm sad the trilogy is coming to a close but I'm also excited to finally have resolution with the characters and a (hopefully) happy ending.
At number 4 I have
The Empire of Gold
by S.A. Chakraborty. This is the third and final book in the
Daevabad
trilogy and I'm so excited. I discovered this series at the beginning of the year and, after binging them rather quickly, I am dying to know what happens next. I'm already planning a reread of the first two books and I'm just so excited for when the time will finally arrive.
For number 3 I have the fourth
A Court of Thorns and Roses
novel. While it's not confirmed to be out in 2020, the most recent announcement said it would be coming at the end of 2020, so I'm holding out hope for it. I'm so excited for this spin-off novel and I can't wait to see how Sarah writes these new character perspectives and new story.
At number 2 is
Blood & Honey
by Shelby Mahurin, the sequel to
Serpent & Dove
aka my favorite book of 2019. I absolutely adored
Serpent & Dove
and I cannot wait to get more of the characters, magic system, and high stakes in the sequel. I also just know that there's going to be an absolutely gorgeous cover for it to match the first one.
And, lastly, we have
House of Earth and Blood
by Sarah J. Maas. This is the first book in Sarah's new adult fantasy series and I am so excited for it. ARCs have started going out and I have serious jealousy at everyone who's gotten one. I already have four editions preordered and I know that more will probably follow. I have such faith in Sarah and I cannot wait to read a new story from her set in a contemporary fantasy world!
---
Thanks for reading!
xoxo
Lauren
---
Get free worldwide shipping with Book Depository using my affiliate
link
---