Hey all, it's Wednesday again which means it's time for another Top 5 Wednesday post! This week's prompt is the top 5 books on your TBR and it was a little difficult to decide which were my top 5 as my TBR is massive. I ended up cheating a bit and putting books of the same series together but here we are. I also limited it to the books I brought with me to college and didn't include any books I'm currently reading. Let's just dive straight in!
At number five, we have
Strange the Dreamer
by Laini Taylor. I've heard so many people raving about this book and, honestly, I think that may be a reason why I haven't read it yet. I want it to live up to my expectations that it's going to be amazing and I'm scared that it won't. Either way, I'm still excited to read this book and I'm just trying to work through a stack of books for review before I get to this one.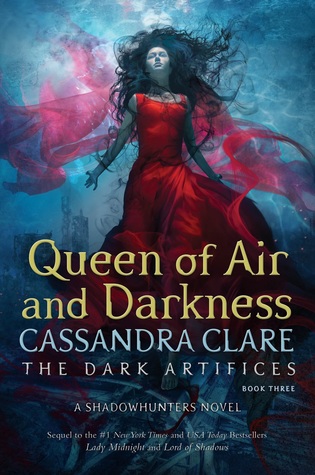 For number four, I chose
Queen of Air and Darkness
by Cassandra Clare. I love The Dart Artifices and I just finished Lord of Shadows recently and it tore my heart out. I know that this book will do the same but I'm excited nonetheless to read it.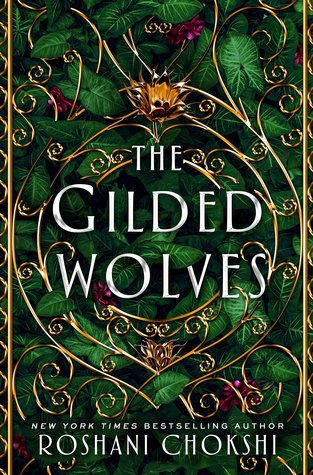 At number three is
The Gilded Wolves
by Roshani Chokshi. I'm a part of the street team for this book and all the promotions I've been doing for it have gotten me super excited to read it myself. It's set in Paris and deals with a heist and a gang of characters and that just sounds right up my alley. I'm hoping to get to this soon!
For number two, I chose
The City of Brass
and
The Kingdom of Copper
by S.A. Chakraborty. I was kindly sent a copy of the second book by the publisher and I won a copy of the first in a giveaway, so not only am I excited to read these soon, but I also want to help promo this book as much as possible when I read it.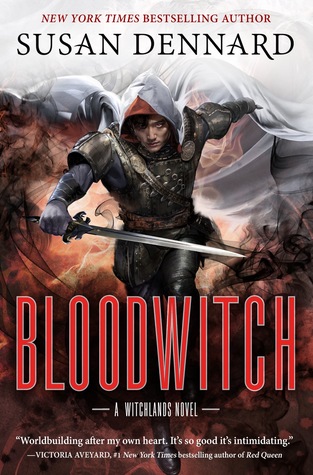 And, lastly, at number one we have
Sightwitch
and
Bloodwitch
by Susan Dennard. I was lucky enough to get an arc of
Bloodwitch
and I've been making my way through the series. I have to read
Sightwitch
before it, though, so I'm hoping to read that one really soon so that I can dive back into this series with
Bloodwitch
!
---
Thanks for reading!
xoxo
Lauren
---
You can follow my bookstagram
here
. A brand new giveaway will be posted soon!
To get more awesome content like this post, click the follow button to the right!
Beacon Book Box: use the code
BOOKSHELF5
for a discount on your order or subscription!
I am a "BookishTextDesign" Influencer! Use my code LAUREN10 for a discount off your bookmark purchases! Check out the shop
here
Get free worldwide shipping with Book Depository using my affiliate
link
---