Wow, last wrap-up of 2018. This year flew by and I can only imagine that the same will be true for 2019. This was my best reading month of the year: I read SIXTEEN books in December! Or rather, I finished sixteen. In terms of what I read, some of it was for school but a lot of it was books I chose on my own. Most of the ones I chose for myself I ended up really enjoying or even loving. I also had to edit my favorite books of 2018 list TWICE due to books I read toward the end of this month. On top of that, I was pretty good with posting on my blog and I also watched quite a few TV shows and movies. This could be attributed to winter break, but I also had finals until the 21st so I didn't have that much of winter break in December as most of it will be in January. Anyway, we have a lot to talk about so, without further ado, here is my wrap-up for December 2018.
---
BOOKS READ
1.
Title: Sir Gawain and the Green Knight
Author: Unknown
Rating: 3 // 5 stars
It was pretty good, I guess. I enjoyed it a lot more than all the other books we've been reading recently in my lit class, but it wasn't amazing or anything. There was a plot twist I didn't see coming but overall, I quite enjoyed this compared to others we've read in this class. Most of the time, though, I couldn't stop thinking about the TV show Merlin.
2.
Title:
Her Three Rangers
Author: Roma James
Rating: 2 // 5 stars
It was alright, but not great. I think for me what lacked was how fast it moved inside of a such a short story. While I'm sure there were scenes of the characters getting to know each other and it's possible to develop a relationship in this amount of time, we didn't get to see the relationships develop really at all. It seemed very insta-lovey to me and a bit one dimensional. The steamy scenes also weren't that great, if I'm being honest. They were short and lacked...steaminess. I did enjoy the story and read it in one sitting, but I wish it had been longer and more developed.
3.
Title:
Jackaby
Author: William Ritter
Rating: 3.5 // 5 stars
Review
4.
Title:
Strength
Author: Jaymin Eve & Jane Washington
Rating: 5 // 5 stars
Review
Rereading this book was as much fun the second time around as the first. Let me just tell you, this book is such a great addition to the series and I made me fall in love with these characters even more. Willa is my spirit animal and reading this was a godsend during finals week because I was laughing out loud and getting de-stressed while reading this. I'm beyond excited to see how the final two installments of this series go.
5.
Title:
Neutral
Author: Jaymin Eve & Jane Washington
Rating: 4 // 5 stars
Review
6.
Title:
The Norton Anthology of Western Literature, Volume 1, 9th edition
Edited by: Martin Puchner (et al)
Rating: 3 // 5 stars
I read most of this anthology (over 3/4 of it, so I'm counting it towards my challenge) for class and it was alright. Some stories were pretty interesting and others were the most boring stories I'd ever read. Of course, I was being forced to read this for my class so that could have impacted my reading experience. Over all, you can't really rate an anthology well when there's so many stories in it because each story leaves a different impression with the reader, hence why I decided to go with a neutral rating.
7.
Title:
Social Psychology: 10th Edition
Authors: Aronson, Wilson, & Sommers
Rating: 4 // 5 stars
I read this book over the course of a semester for my Social Psychology class and I felt that it was quite informative and added a lot to my learning experience. Over all, what I learned from this class and this book will stay with me long after my final exams are over and I know I'll use this new knowledge when approaching many different situations in my everyday life.
8.
Title:
Pain
Authors: Jaymin Eve & Jane Washington
Rating: 5 // 5 stars
Review
9.
Title:
Forged Decisions
Author: Katherine McIntyre
Rating: 3.5 // 5 stars
Review
10.
Title:
One Apocalypse
Author: Kristy Cunning
Rating: 4 // 5 stars
I thought this was a pretty good resolution to the story. It didn't happen exactly like I wanted it to, but what I wanted was also less realistic within the parameters of the stories and characters. I also definitely liked it a lot more than the third book. This one was easier to follow and the plot was well-executed. Also, the smut was on par and I really enjoyed it. I just wish it had been slightly longer so I could have had more of these characters.
11.
Title: Truthwitch
Title:
A Court of Frost and Starlight
Author: Sarah J. Maas
Rating: 5 // 5 stars
Review
Rereading this book was so fun at the holiday season. I knew from when I first read this book back in May that I wanted to reread it at the holidays. Since this book largely revolves around Solstice-Time and there are a lot of festivities in this novella, I had such a fun time reading it while having my own Christmas celebrations. Plus, just revisiting these characters was like going home.
13.
Title:
One Hundred Breaths Later
Author: Hayley Stumbo
Rating: 4.5 // 5 stars
Review
Rereading this was fun and I was instantly sucked back into Hayley's strong poetry. I connected with a lot of these poems and I found that a lot of them were even more powerful the third time around than when I first read them!
14.
Title:
Lady Midnight
Author: Cassandra Clare
Rating: 5 // 5 stars
Review
Rereading this book was definitely an experience. It's been so long since I read this book for the first time (two and a half years) that I didn't remember most of what happened. Sure, I remembered the ending and a few events but, overall, this was like reading a new book that you already know what happens. It was fun and, oh gosh, I love the Blackthorns so freaking much. And Emma...oh my god. I cannot wait to see what happens in the next book, though I've been told that it will break my heart.
15.
Title:
The Darkness We Crave
Author: Katie May
Rating: 3.5 // 5 stars
This book was hilarious and fast paced and also a bit heartbreaking. Quite a bit happens in this book but I also felt as if it happened so fast that I finished it almost as soon as I started it. I really enjoyed the main character. She's hilarious and has no filter yet is pretty freaking strong to survive all of the shit that comes her way. I'm definitely super excited to see how she and the others progress in the next book. I also think it's great to see the end of the world actually happening, versus all of the post-apocalyptic books that we get where we're just told the world as we know it is over. I'm interested in seeing how that plays a role in how the character relationships develop in the next book. Overall, a fun book but
trigger warnings
for gore/murder, abuse, self-harm, etc.
16.
Title:
Internment
Author: Samira Ahmed
Rating: 5 // 5 stars
Review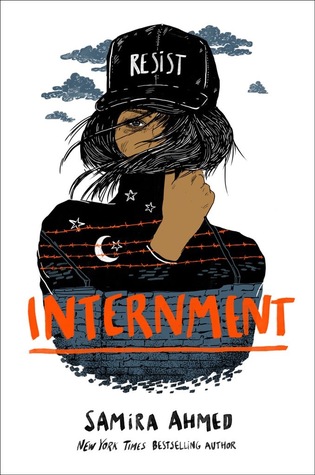 ---
POSTS
---
TV/MOVIES
I finished season 2 of
Covert Affairs
and ended up binging season 3 pretty quickly after that. I'm currently working through season 4 and things have definitely gotten intense.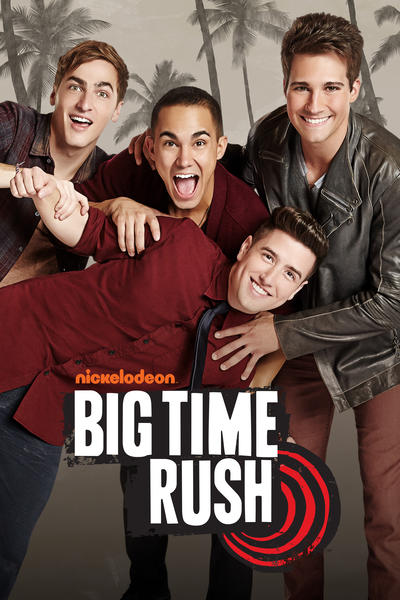 I also finished watching season 2 of
Big Time Rush
. One of my friends and I have been watching this show together and it's been so fun. Sadly, she's studying abroad next semester but I'm sure we'll figure something out.
Then my friends and I watched
The Holiday Calendar
, a new Christmas movie on Netflix. It was super cute and definitely helped get me in the holiday mood.
When I was procrastinating, I decided to start watching
Shadowhunters
and I finished the first season. I'm also currently working on the second but have prioritized this break for reading, not TV. I'm enjoying it as long as I keep my idea of the show separate of how the books actually go.
The first movie my family and I watched when I got home from break was
Office Christmas Party
, a hilarious comedy about an out-of-control Christmas party at a business. It was so funny and I think it was definitely an interesting spin on traditional holiday movies.
Then we watched
The Spy Who Dumped Me
and holy shit you guys, this movie was hilarious. I was dying pretty much the entire movie and I am definitely going to watch it again. From the first time I saw the trailer, I knew I was going to love this movie and it didn't disappoint.
Lastly, I watched
Blockers
, which was pretty funny but not as much as The Spy. I can only say that it had it's super memorable moments and I would definitely be pissed if my parents pulled what the parents in this movie did.
---
Thanks for reading!
xoxo
Lauren
---
Get free worldwide shipping with Book Depository using my affiliate
link
---