It's insane that 2018 is already finished. I was so looking forward to this year and all of the amazing releases and to think that it's over and I'm looking towards 2019 now is just insane. I read so many wonderful books, found new favorites, and reread some old favorites. I read 100 books in 2018, but I narrowed my favorites list down to my top ten! For this list, I decided to group books of a series together or else there could have been books from the same series taking up half of the list. I also excluded rereads from this list, even if I loved revisiting the stories.
It was actually really hard to rank these after I got past my number one, so while they are ranked numerically, most of them could be interchanged at some point! So, without further ado, here are my top ten books and series from 2018!
---
At number ten, we have
Seafire by Natalie C. Parker.
This wasn't really a book I knew much about until about a month or so prior to its release when I was able to get an e-arc of it. Let me just say, this book took me by surprise! I fell deep in love with the story and characters from page one and I ended up binge-reading it in a day. I cannot wait for the second book coming out hopefully next year! You can find my full, spoiler-free review of this book
here
:)
At number nine, we have the most recent and final releases in the
Curse of the Gods
series,
Strength
(book 4) and Pain (book 5) by Jaymin Eve & Jane Washington
. This is one of my favorite RH series and I just loved how the story wrapped up. I wish I could get more of these characters but I'm also happy with how the authors wrapped the plot and conflict up. For my non-spoiler review of book 4, go
here
, and for my non-spoiler review of book 5, go
here
.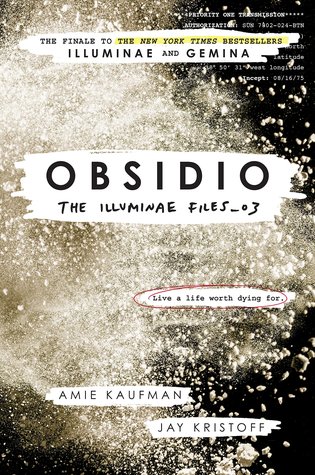 For number eight, I decided upon
Obsidio by Amie Kaufman and Jay Kristoff
. This was the incredible finale to the
Illuminae Files
trilogy. This is one of my favorite sci-fi series that I've ever read and it's so bittersweet to see it come to an end. This book also really, really scared me. Although, I did accidentally (and stupidly) spoil a part of it for myself so one of the big plot twists wasn't as impactful for me. For my full, non-spoiler review, go
here
!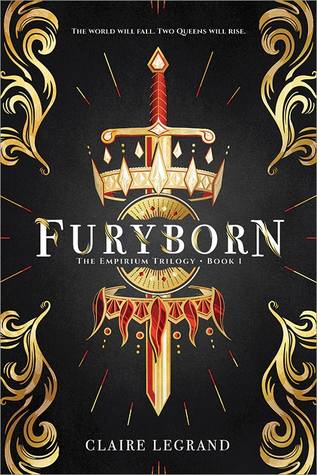 Coming in at number seven, we have
Furyborn by Claire Legrand
. I was really anticipating Furyborn and it ended up being such an amazing read. I already cannot wait to reread it and see what I've forgotten or missed on the first time around. It was such a surprising fantasy read and I cannot wait for the sequel in 2019! For my full, non-spoiler review, go
here
:)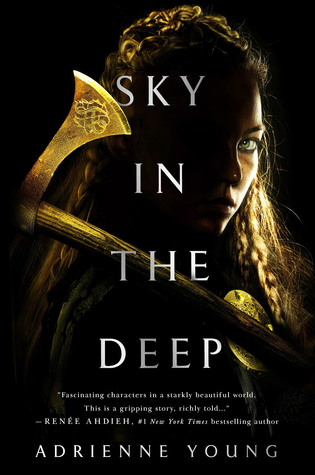 At number six, I chose
Sky in the Deep by Adrienne Young
. It feels like I read this forever ago since I was lucky enough to get an advanced reader's copy, but this book has stuck with me all year. Whenever I see someone mention it, I get so excited. And while this book seems to stay in the back of my brain, when I was going through what I'd read this year, this one popped right out as one of my favorites. It was a surprising and fun, short fantasy that really hit its mark. You can find my full, non-spoiler book review
here
!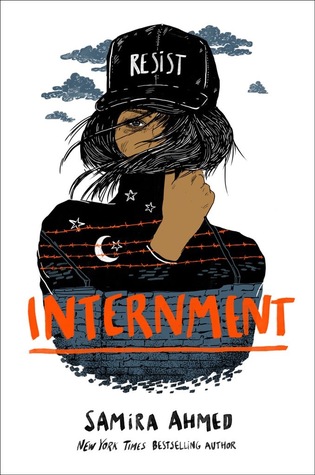 At number five, in a last minute read, we have
Internment by Samira Ahmed
. I just finished this book moments ago and I knew I had to adjust my favorites list to include this one. This book was hard. It was so hard to read. It was so much more real to life than anything else I read this year. I am heartbroken, I am angered, I am inspired. This book challenges you to read the horrors that have occurred in our [America's] past and no doubt are occurring right now in our very country and then do something about it. I am not the same as when I went into this book. Review
here
.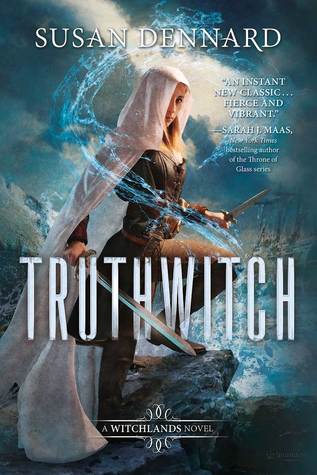 For number four, I went with
Truthwitch by Susan Dennard
. This was a last-minute read of 2018 and I absolutely loved it. The more and more I think about this book, the more I just want to escape back into this world and these characters. I cannot believe it took me so long to finally read this book yet I'm so glad I finally did! You can find my spoiler free review
here
:)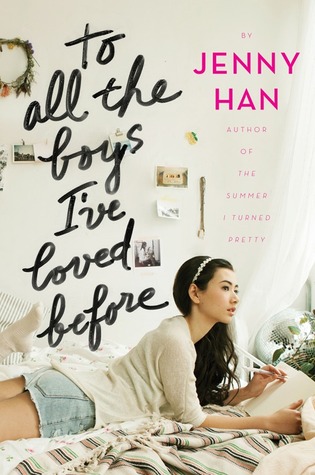 At number three, we have all three books in the
To All The Boys I've Loved Before trilogy by Jenny Han
, which includes the first book by that same name,
P.S. I Still Love You
, and
Always and Forever, Lara Jean
. I can't decide if I like the first or second book the most, but all three were so cute and binge-able. I ended up falling in love with this trilogy and the movie back in August and I'm so glad to have finally read it, even though I'm questioning why I waited so long to read them! You can find here my non-spoiler reviews of
book one
,
book two
, and
book three
!
For number two, we have
A Court of Frost and Starlight by Sarah J. Maas
. I think the reason I enjoyed this book so much more than a lot of people did was that I went into this book expecting it to be exactly how it was. I expected it to be a short, holiday-themed story where nothing happened except the characters all being together. In fact, more things happened than what I expected. But I just found this a cute, fun little read that was a great bridge book between ACOWAR and the next book coming out! You can find my non-spoiler review
here
.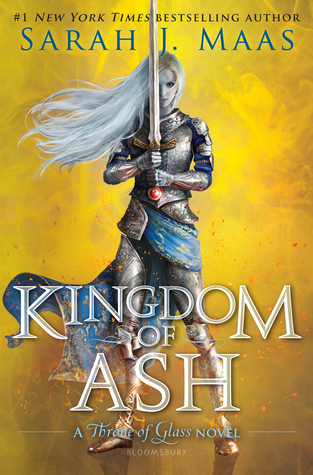 And finally, at the top spot of number one, is
Kingdom of Ash by Sarah J. Maas,
a pick that no-doubt surprises no one. This was the final novel in my favorite series that released this year and it was such an amazing ending, in my opinion. Do I think there were things that could have been done differently to make it better? Yes. But did I absolutely love it and think that it was an amazing end to the series? Also yes. I'm still working on compiling my spoiler discussion of this book, but you can find my non-spoiler review
here
!
Well, there you have it! The top 10 books I read in 2018. I can only hope that 2019 brings as great of a reading year as 2018 did. These last few months especially have been excellent reading months and I cannot wait to see how these upcoming ones go!
---
Thanks for reading! For all of my 2018 wrap-up posts, check them out here.
xoxo
Lauren
---
Get free worldwide shipping with Book Depository using my affiliate
link
---