Hey everyone! We're about to move into two of the busiest months of book releases for this year. For some reason, it seems like so many amazing and hyped books come out in April, May, September, and October. Don't get me wrong, there are plenty of awesome books that don't come out during these months, but I've found that my preorders are typically pretty loaded in these four months.
Today I thought I would discuss my anticipated releases for April and May. It seems like every time I turn my head there's a new book being promoted that just sounds amazing. There are so many books releasing soon and I have a bunch to talk about so let's just dive in!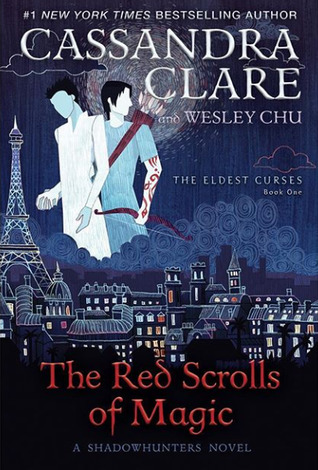 The first release that is fast approaching is
The Red Scrolls of Magic
by Cassandra Clare and Wesley Chu. This is the first book in a trilogy (?) following Magnus and Alec through the time between other Shadowhunter books. I am so excited about this one because I absolutely love Malec! Of course, I'm thinking I should reread the entirety of the Mortal Instruments series first, but we'll see. This one releases April 9th and I actually have a giveaway for a copy running over on my
Instagram
!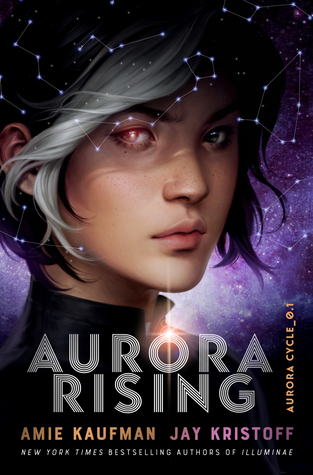 Up next, we have a few that are coming out on the same day: May 7th. The first of these is
Aurora Rising
by Amie Kaufman and Jay Kristoff. I'm super excited about this one as I've heard stellar early reviews and I loved their other co-written series. It's another sci-fi story and I've heard that it has all the feels! There's also a super awesome
preorder campaign
going on where if you preorder the US edition and you have a US mailing address, you can get an
Illuminae
novella! If you want a signed edition or live outside the US and want the novella, you can get those from
Good Choice Reading
(purchase deadline April 26)!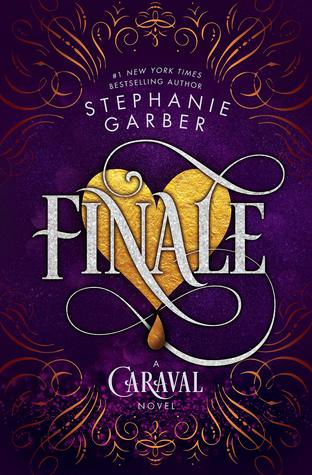 The next one releasing on May 7 is
Finale
by Stephanie Garber. This is the final installment in the Caraval trilogy and I'm so excited! The ending of the second book absolutely shook me and I'm excited to see how things wrap-up in this final book. You can also get a signed, personalized Barnes & Noble edition from
Good Choice Reading
as well (purchase deadline April 22)!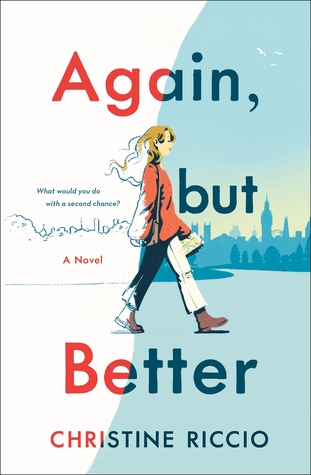 Next, I'm super excited about
Again, But Better
by Christine Riccio. I've been following her YouTube for years now and she's one of the reasons I got back into reading. I'm so excited for her debut novel to be coming out! Also, the main character is studying in London and I'm studying abroad there in the fall so I think that'll be super cool to read about! This is another book you can get a signed & personalized copy for from
Good Choice Reading
(purchase deadline May 10).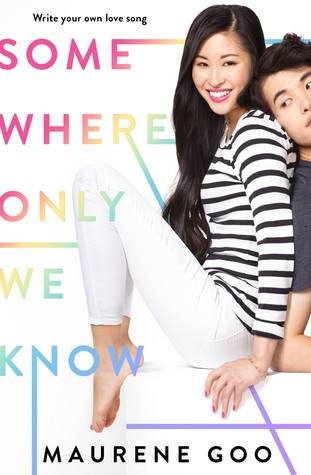 The last book I'm excited for that's releasing May 7th is
Somewhere Only We Know
by Maurene Goo. I had the chance to meet Maurene Goo on tour last year and she was so nice! This newest book by her also sounds so cute! There's k-pop, adventure, and more!
On May 14th,
We Hunt the Flame
by Hafsah Faizal is coming out! I've heard so many good things from people who got to read it early and I'm beyond excited to read it. It sounds badass and adventurous and full of magic! Again, you can get a personalized Barnes & Noble copy through
Good Choice Reading
(purchase deadline May 6).
The last book I'm talking about releases on May 21st and is probably the most exciting one on this list:
Kingsbane
by Claire Legrand. I loved Furyborn and I honestly cannot wait to see how the story continues in this sequel! I'm counting down the days until I have this beautiful book in my hands and I can binge-read it!
Well, there you have it! Those are my anticipated releases for April and May! There's a lot of them, I know, but I can't help how awesome all of these books sound. Are you excited for any of these books? Let me know in the comments!
---
Thanks for reading!
xoxo
Lauren
---
You can follow my bookstagram
here
. A brand new giveaway will be posted soon!
To get more awesome content like this post, click the follow button to the right!
Beacon Book Box: use the code
BOOKSHELF5
for a discount on your order or subscription!
I am a "BookishTextDesign" Influencer! Use my code LAUREN10 for a discount off your bookmark purchases! Check out the shop
here
Get free worldwide shipping with Book Depository using my affiliate
link
---