Hello all! This week I'm going to be recommending some of my favorite books. I've been reading for quite a long time and have amassed a long list of books that I absolutely love. I have 14 books across different genres that I'll be recommending today and since there's so many, I'll be offering brief thoughts and synopses on each of them. Let's just dive straight in!
First, I have five fantasy books to recommend. Fantasy is my favorite genre and I love a lot of other fantasy books, but these seem to be my top 5 at the moment.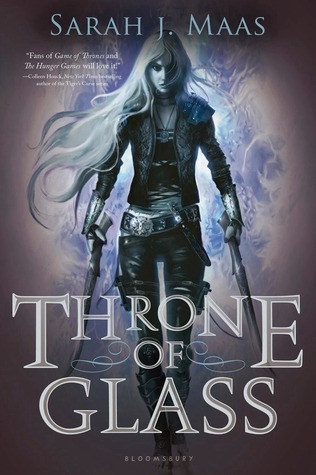 Up first is
Throne of Glass
by Sarah J. Maas. This is all about an assassin named Celaena Sardothien who has been locked up in the slave mines of Endovier for a year when the Crown Prince comes to offer her a deal: her eventual freedom in exchange for fighting in a competition to become the King's Champion. But when fellow competitors start showing up dead, Celaena must figure out who it is before she comes next. This series has a wonderful blend of magic, badass-ery, and more! It's my all time favorite series and is complete with 7 books as well as a collection of novellas. Links:
Goodreads
,
My Review
.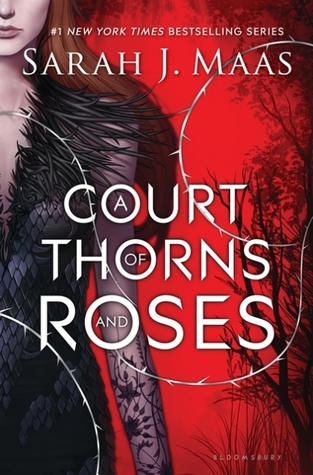 And, unsurprisingly, my next recommendation is
A Court of Thorns and Roses
by Sarah J. Maas. One day while Feyre is out hunting in the woods, she kills a wolf. When a fae prince shows up on her doorstep claiming the wolf as one of their own, she's dragged to fae lands as punishment. Romance and magic starts to bloom as Feyre discovers she is the only one who can break the ancient curse on the land...or doom them forever. The series is such an amazing one and I absolutely love it. The first trilogy is complete with a sequel novella already out and a spin-off novel coming next year. Links:
Goodreads
,
My Review
.
Up next we have a new favorite I discovered this year that I've absolutely fallen in love with:
The City of Brass
by S.A. Chakraborty. This book is all about a Cairo con-woman named Nahri who accidentally summons a djinn warrior during one of her cons. She discovers that her childhood stories of djinn are real and there's a magical city hidden across the desert that she's connected to. This world is so magical and the story is just amazing. This will be a completed trilogy in January of 2020. Links:
Goodreads
,
My Review
.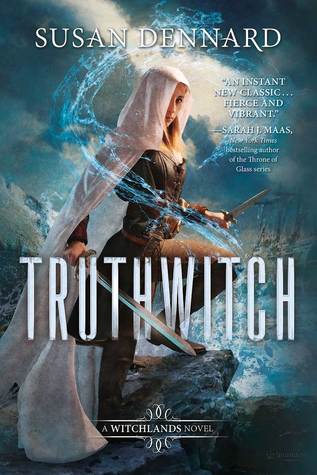 Next we have a new favorite as well:
Truthwitch
by Susan Dennard. "Young witches Safiya and Iseult have a habit of finding trouble. After clashing with a powerful Guildmaster and his ruthless Bloodwitch bodyguard, the friends are forced to flee their home. Safi must avoid capture at all costs as she's a rare Truthwitch, able to discern truth from lies. And Iseult's true powers are hidden even from herself. All Safi and Iseult want is their freedom, but danger lies ahead. With war coming, treaties breaking and a magical contagion sweeping the land, the friends will have to fight emperors and mercenaries alike. For some will stop at nothing to get their hands on a Truthwitch" (synopsis from Goodreads). I love everything about these characters and the story is just so fun. Links:
Goodreads
,
My Review
.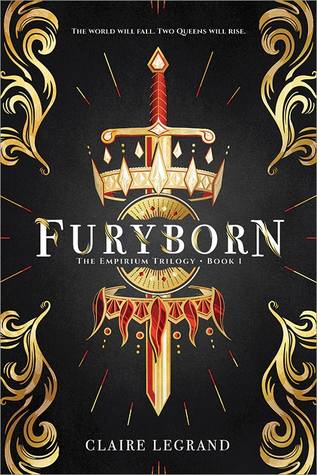 My last fantasy recommendation is
Furyborn
by Claire Legrand. "The stunningly fantasy follows two fiercely independent young women, centuries apart, who hold the power to save their world...or doom it. When assassins ambush her best friend, Rielle Dardenne risks everything to save him, exposing herself as one of a pair of prophesied queens: a queen of light, and a queen of blood. To prove she is the Sun Queen, Rielle must endure seven elemental magic trials. One thousand years later, the legend of Queen Rielle is a fairy tale to Eliana Ferracora. A bounty hunter for the Undying Empire, Eliana believes herself untouchable--until her mother vanishes. To find her, Eliana joins a rebel captain and discovers that the evil at the empire's heart is more terrible than she ever imagined. As Rielle and Eliana fight in a cosmic war that spans millennia, their stories intersect, and the shocking connections between them ultimately determine the fate of their world--and of each other" (synopsis from Goodreads). I am absolutely obsessed with this book and the second one comes out in May! Links:
Goodreads
,
My Review
.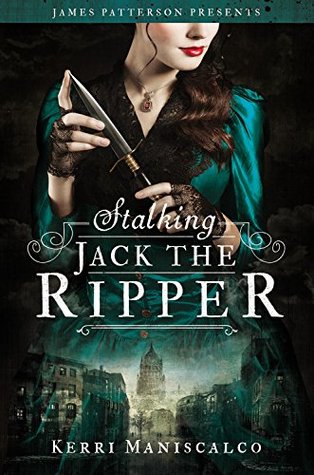 I have two loosely thriller/mystery books up next. The first is
Stalking Jack the Ripper
by Kerri Maniscalco. This is set in the late 1800s and follows Audrey Rose, a girl trying to escape her father and society's expectations in order to study forensic science under her uncle. When a string of bodies is left across London, Audrey Rose must team up with fellow-apprentice Thomas to uncover who's behind the murders. I'm absolutely in love with the characters and their adventures are so fun. There's currently three published books with the final book coming out in September! Links:
Goodreads
.
I also have a lesser-known book that I absolutely adore:
Hide and Seek Her
by H.B. Stumbo. After getting out of a rough relationship with her ex-boyfriend, Charlotte is in a dark place while attempting to rebuild her life. Enter Vance Wait, a mysterious man who starts to bring light into her life. But she can't help always looking over her shoulder. This is one of the first books I ever reviewed on my blog and I absolutely love it. The characters are amazing and this series will tug at your heartstrings and absolutely destroy you in all the best ways. Links:
Goodreads
,
My Review
.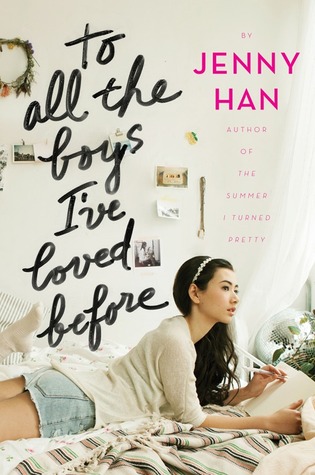 Now I have two contemporary books to recommend. The first is
To All the Boys I've Loved Before
by Jenny Han. This trilogy is all about a girl named Lara Jean who writes a love letter to every boy she's ever had a crush on in an attempt to get over them. One day, her letters are sent out into the world and things get funny from there. This is such a cute and adorable story and I absolutely love these books! The trilogy is complete now and there's even a film adaption of the first book with the second in progress. Links:
Goodreads
,
My Review
.
Next, I have
Nowhere But Here
by Katie McGarry. "Seventeen-year-old Emily likes her life the way it is: doting parents, good friends, good school in a safe neighborhood. Sure, she's curious about her biological father—the one who chose life in a motorcycle club, the Reign of Terror, over being a parent—but that doesn't mean she wants to be a part of his world. But when a reluctant visit turns to an extended summer vacation among relatives she never knew she had, one thing becomes clear: nothing is what it seems. Not the club, not her secret-keeping father and not Oz, a guy with suck-me-in blue eyes who can help her understand them both" (synopsis from Goodreads). This book is so addictive and the characters are just amazing. Links:
Goodreads
,
My Review
.
Now I'm going to recommend two paranormal books that I absolutely love. The first is
Trying to Live With the Dead
by B.L. Brunnemer. This is a reverse harem story following a girl named Alexis who can see and interact with ghosts. Upon arriving at a new school, she meets a group of guys and starts to become friends with them. But keeping her secret from her new friends weighs on her and soon she discovers that someone is messing with the ghosts in town. This is such an addicting series and I absolutely adore the characters. Links: Reverse Harem Guide,
Goodreads
,
My Review
.
Up next is
White Hot Kiss
by Jennifer L. Armentrout. This is such an addicting book about a girl named Layla who is half-Warden, half-demon. She doesn't fit in with the Wardens, aka demon-hunters, she refuses to interact with demons, and both of these keep her from being like the other humans at school. Then a demon named Roth shows up and flips her world upside down by showing her things aren't always as they seem as well as revealing secrets about her past that had been hidden from her. And, of course, romance starts to bloom in unexpected ways. I absolutely love this trilogy and I can't wait to reread them. Links:
Goodreads
,
My Review
.
Lastly, I have two science-fiction books to recommend. The first of which is
Illuminae
by Amie Kaufman and Jay Kristoff. It's hard to describe this book other than by saying it's absolutely amazing, but I'll try.
After two rival mega-corporations bring enemy fire to their small out-of-the-way planet, Kady and Ezra - who are barely even talking to each other - have evacuate to a rescue fleet while a hostile warship is in pursuit. After a plague breaks out aboard the ship and things start to get suspicious, Kady hacks into a web of data to find the truth where it is soon clear that she's going to have to turn to the one person she swore she'd never speak to again. "
BRIEFING NOTE: Told through a fascinating dossier of hacked documents—including emails, schematics, military files, IMs, medical reports, interviews, and more—Illuminae is the first book in a heart-stopping, high-octane trilogy about lives interrupted, the price of truth, and the courage of everyday heroes." Links:
Goodreads
,
My Review
.
The last book I have is
The Host
by Stephenie Meyer. From Goodreads: "Melanie Stryder refuses to fade away. The earth has been invaded by a species that take over the minds of human hosts while leaving their bodies intact. Wanderer, the invading "soul" who has been given Melanie's body, didn't expect to find its former tenant refusing to relinquish possession of her mind. As Melanie fills Wanderer's thoughts with visions of Jared, a human who still lives in hiding, Wanderer begins to yearn for a man she's never met. Reluctant allies, Wanderer and Melanie set off to search for the man they both love." This is definitely Stephenie Meyer's best book and I absolutely love this story. It's so fantastic and wonderful in so many ways. Links:
Goodreads
,
My Review
.
Well, that's it for my recommendations today! If you'd like to see more of my favorite books, you can find a longer list here on Goodreads. Have you read any of these books and, if so, which one was your favorite? Let me know in the comments below!
---
Thanks for reading!
xoxo
Lauren
---
Get free worldwide shipping with Book Depository using my affiliate
link
---