Hello all! Today I'm coming at you with my May wrap-up. May was a pretty good month for me but I still wish I'd been able to read more. I'm a little disappointed with how the last week and a half went because I only finished one book when I had the potential to finish so many more than that. Overall, I read 15 books which is less than last month but when I added up the page counts, the months were pretty equal. My June TBR is very ambitious as well so here's to hoping that I can get through a good chunk of it! Let's just dive straight in!
---
BOOKS READ
1.
Title: Entice
Author: Jessica Shirvington
Rating: 3.5 // 5 stars
Still just as addicting as the first book, though I will say that I think I enjoyed the first book more? One of my favorite characters got very little page time in this book and I think that's what drove my enjoyment down a little bit. But other than that I loved how the world, magic, etc all expanded in this book. Definitely interested in seeing what happens next!
2.
Title:
Queen of Air and Darkness
Author: Cassandra Clare
Rating: 4 // 5 stars
Review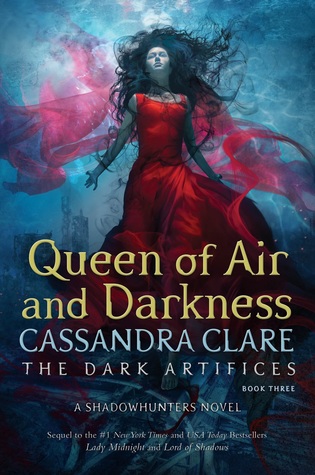 3.
Title:
Fever
Author: Maya Banks
Rating: 3.5 // 5 stars
Not a literary masterpiece or anything but super addicting and such a page-turner. Like with the first book, I read most of this in one sitting and loved all the drama, smut, and more. I definitely am excited for Ash's book because I feel like I got so much more of him in this one and I can't wait to know more. Also, freaking love Bethany. She's just perfect and pure and I want to wrap her in a blanket and keep her safe from everything.
4.
Title:
The Song of Achilles
Author: Madeline Miller
Rating: 4.5 // 5 stars
Review
5.
Title:
Lifeguarding Manual
Author: American Red Cross
Rating: n/a rating
This is pretty self-explanatory. I had to spend a day reviewing this manual and doing online coursework to prep for lifeguard recertification and I wanted it to count towards my Goodreads goal. Nothing special, just a manual on lifesaving.
6.
Title:
When to Fear the Living
Author: B.L. Brunnemer
Rating: 5 // 5 stars
Review
-reread-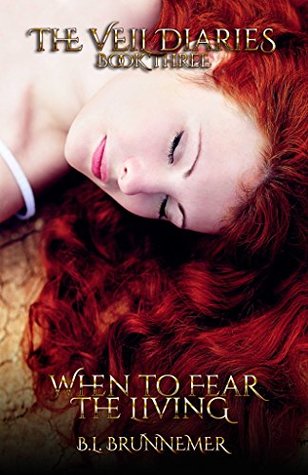 Rereading this was so fun and also a tad heartbreaking just with the events in this book. I'm definitely super excited to continue my reread of this series and to finally get to reading the newest releases!
7.
Title:
Heartstopper
Author: Alice Oseman
Rating: 4 // 5 stars
This was honestly just so freaking cute. I read it so quickly and now I wish I'd savored it a bit more. Either way, it was cute and, since this is a prequel/companion to a different book, I'm super happy to know how the story ends even though there's more volumes coming. I definitely will be buying myself a copy and getting the next volume when it releases in July!
8.
Title:
Furyborn
Author: Claire Legrand
Rating: 5 // 5 stars
Review
-reread-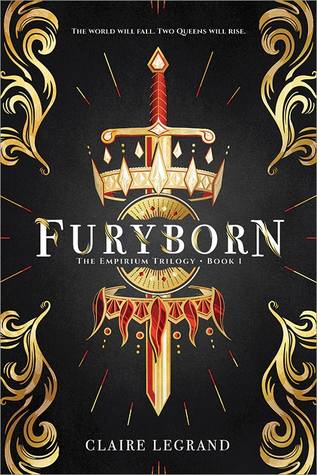 While I loved reading Furyborn the first time around, I think I loved it even more the second time around. There's just something about rereading that makes you get a deeper understanding of the story. I'll also be honest, I forgot a lot of this book in the past year so I'm really glad to have revisited the story and refreshed myself before diving into the sequel.
9.
Title:
On Beyond Zebra
Author: Dr. Seuss
Rating: 5 // 5 stars
You best bet I'm counting reading children's book to my niece as part of my Goodread's challenge. This was a fun, cute book and I actually really enjoyed it, especially the rhyming.
10.
Title:
Kingsbane
Author: Claire Legrand
Rating: 5 // 5 stars
Review
11.
Title:
We Contain Multitudes
Author: Sarah Henstra
Rating: 4.5 // 5 stars
Review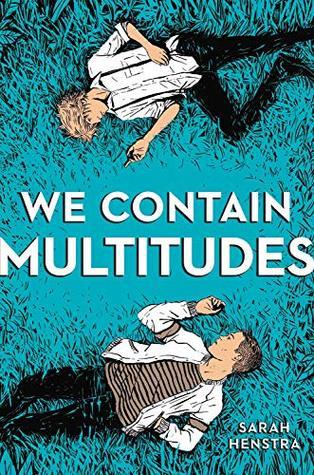 12.
Title:
Whispers From the Dead
Author: B.L. Brunnemer
Rating: 5 // 5 stars
Review
-reread-
Rereading this was super fun just like the previous books. Things definitely get even deeper in this book after the events of book 3. I have to say that this is definitely one of my favorite books in the series and I'm definitely excited to reread the next one.
13.
Title:
Stone Cold Touch
Author: Jennifer L. Armentrout
Rating: 5 // 5 stars
Review
-reread-
Rereading this was a lot of fun for me. I will say that I think I like book 1 better, but I also adored this book. So much happens in it both in terms of plot and character development. I honestly didn't remember most of this from when I read it the first time. I don't remember the third book at all, either, so I'm very excited to reread that one next month!
14.
Title:
Something Strange and Deadly
Author: Susan Dennard
Rating: 4.5 // 5 stars
Review
15.
Title:
The Invisible Library
Author: Genevieve Cogman
Rating: 3.5 // 5 stars
Review
---
BLOG POSTS
---
TV/MOVIES
I also watched quite a bit this month. There were some movies and some TV thrown in there throughout the month. I enjoyed most of what I watched, though I will say that there was one movie that was just meh to me.
First, I watched
Extremely Wicked, Shockingly Evil and Vile
. I thought Zac Efron did a great job in this movie and I could definitely see how Ted Bundy was able to trick so many people. I did wish there was more to it as I was a bit disappointed at the end. But overall, it did the job they all set out to do.
Next, I watched
Papillon
with my dad and it was meh. I just prefer movies where it's difficult for characters but there's still hopeful or bright moments. Seeing as this was based off a true story, it's not something that could have been changed but a lot of this was just too much for me.
Then I finished Season 6 of
Brooklyn Nine-Nine
. Gosh this show is just absolutely great. I thought the season finale was amazing and I can't wait for season 7. I love how this show can be so funny and short yet we still connect to the characters and get discussions on real-world issues happening right now.
And then I finally saw
Avengers: Endgam
e. My heart. I liked this one so much more than Infinity War, which was just overwhelming in a lot of different ways for me. I could go on a long tangent as to why I liked Endgame more, but I'm still heartbroken over certain endings.
Lastly, I rewatched Season 1 of
Bones
. I'm partway through season 2 already and I just love being back with these characters. I spent half of 2018 watching this show and rewatching it feels like returning to something familiar. I just love these characters and the progression of this show.
---
Thanks for reading!
xoxo
Lauren
---
Get free worldwide shipping with Book Depository using my affiliate
link
---