Hello all! It's almost Christmas! Today is Christmas Eve and that means tomorrow is the big day! I will say, I'm not as excited as I usually am but I am still very looking forward to tomorrow. I'll get to hang out with my niece, spend time with family, and eat a lot of cookies! What better way to Christmas-fy my blog than to do a Christmas-themed book tag? So here we are with the 'Tis the Season Book Tag. Let's just go ahead and jump in!
---
1. Do you have a favorite winter read?
I don't generally read a book every year on Christmas, but this year I am planning on rereading A Court of Frost and Starlight by Sarah J. Maas on Christmas Eve and into Christmas Day. It was so cute and festive when I read it back in May and I just knew I had to reread it when it was finally the holiday season.
2. Find a book with blue on the cover!
I'm going to go with Strange the Dreamer by Laini Taylor. This cover is absolutely stunning and I've been wanting to read this book for the longest time. I'm hoping to get to it in the spring of 2019, maybe February or March? Plus, those sprayed edges!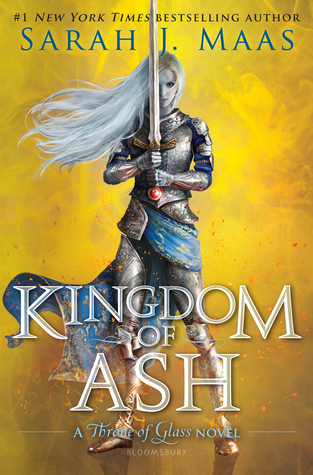 3. Find a book you'd use as the star on a Christmas tree!
I'm going to pick Kingdom of Ash by Sarah J. Maas for this one for two reasons. (1) Its cover is a bright yellow color and (2) it was my favorite book of the year and so it is the "star" of my favorites list. A bit cheesy, I know, but I don't know what other book I'd pick for this prompt.


4. Pick one fictional place that would be perfect for a winter vacation!
Velaris. Maybe it's because we have a holiday novella set there, but I can definitely see myself in all the festivities of Velaris and with the Night Court. It's kind of sad that we won't have a white Christmas here, but I can always escape into reading about Velaris.
5. Pick one fictional character you'd take with you on your winter vacation!
There are so, so many I could choose for this one, but I think I'm going to go with Fenrys from the Throne of Glass series. As much as I love some other characters, Fenrys is single and doesn't have a close family and I feel as if the holidays may be lonely for him. Plus, if we're going to Velaris I'd love for Fenrys to meet Cassian. That would just be hilarious.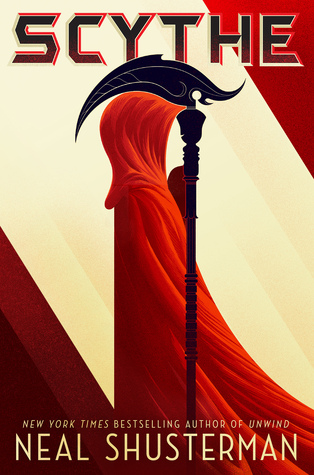 6. Name one book on your wish list this year!
I have so many, but I asked for The Invisible Library by Genevieve Cogman. I actually already celebrated Christmas and received this one, which was super exciting. But if I had to chose a book that I haven't gotten yet, I'll go with Scythe by Neil Shusterman. I've heard so many people raving about this book and I've been interested in it for a while so it's be nice to get to read it soon.
Holiday drink: Hands down, I adore hot chocolate as long as it has plenty of whipped cream.


Holiday treat:
I love my mom's thumbprint cookies. They're my favorite type of cookies anytime of the year.
Holiday movie: There are so. many. good ones! I love the first two Home Alone movies and all three Santa Claus movies. Those are the ones I tend to gravitate towards first. But I also really enjoy the old Christmas classics.
8. Who do you tag?
I tag anyone and everyone who wants to participate in this tag during this holiday season!