So...I don't really know what happened this month? I only expected to get five, maybe six books and somehow I ended up with eighteen physical and eight digital books. To be fair, though, a lot of these were preorders or books that had been sent to my house that I was finally able to open over Thanksgiving Break, meaning that not all of these were technically from this month. I also unhauled over 60 books at my local bookstore which gave me in-store credit to buy some of these at really cheap prices. And still others were sent to me for free, so all in all, while I did get a lot of books this month, I didn't buy most of these.
---
Starting off with the physical books I got this month, we have both of the
Throne of Glass
Collector's Editions by Sarah J. Maas. These stunning editions were released this month and I knew that I had to get both the US and the UK ones. Someone on Twitter traded me for the UK edition and I was able to use a gift card on the US edition, so I'm really happy about how that worked out and how I can have them in my hands! They're so beautiful and I cannot wait to take more pictures of them soon.
Then I picked up the Barnes and Noble Exclusive Edition of
Kingdom of Ash
by Sarah J. Maas. It was such a journey trying to get this book in my hands and I'm just glad that I finally have it. My preorder never arrived and they said it was out of stock, despite me having preordered it months prior. Then I called my local store and they said they didn't have it, so I ordered it off eBay, except the one that came from eBay was a beat up regular edition. So I returned that and then found that my local store did in fact have this edition in stock and in perfect, beautiful condition. So I got it. And I'm beyond happy to have it in my collection finally.
Next I got
Crimes of Grindelwald: The Original Screenplay
by J.K. Rowling. I haven't read it yet since I want to see the movie beforehand but I'm excited to add this to my Harry Potter collection regardless.
Then I came home for Thanksgiving break with a few books waiting for me, the first of them being
Grim Lovelies
by Meghan Shepherd. This is such a beautiful book and I can't wait to read it. It's set in Paris and is full of paranormal and fantasy elements. I'm so excited to add this to my collection.
I was also sent a copy of
The Burn Zone
by Renee Linnell which is a memoir about her experience in a cult. Ever since we discussed cults in my Social Psychology class, I've been interested in learning more about them. A first-hand experience of someone who fell prey to a cult sounds like such an interesting read.
The last book waiting for me at home was
When Dimple Met Rishi
by Sandhya Menon. This was sent to me by my wonderful friend, Liv, who gave it to me in exchange for
The Cruel Prince
playing cards from October's Fairyloot. Since I'm not a fan of TCP, this trade made me so happy because I've been wanting to read this book for a while.
I actually unhauled a lot of books this month which led to me getting a bunch of in-house credit at my local bookstore. So, of course, I got six books while I was there. The first of these is
Beautiful Addictions
by Season Vining, which is a New Adult romance book that sounds right up my alley.
The second book I got was a copy of
Their Fractured Light
by Amie Kaufman & Meghan Spooner in
perfect
condition. I have the first book in this companion trilogy and I just couldn't pass up this one for such a cheap price. I cannot wait to read these soon!
The third book I picked up was a copy of
Firstlife
by Gena Showalter, also in perfect condition. This one has been on my list for such a long time and I'm so excited to have it in my hands and to have gotten it at such a cheap price. It's a sci-fi that has had so many amazing reviews published and I've been wanting to read it for so long.
The last three books I got at the used bookstore were
Rush, Fever,
and
Burn
, all by Maya Banks. This is a trilogy of companion romance novels that all sound exactly like something I'll love. I'm a sucker for cliche guilty pleasure romance books and I've heard good things about this series from some of my bookstagram buddies, so I'm excited to start it!
I was lucky enough to win a raffle on BookishFirst, which is an amazing read-review-reward website, for the first three books in the Witchlands Trilogy by Susan Dennard. The raffle included a paperback of
Truthwitch
, a paperback of
Windwitch
, and an advanced reader's copy of
Bloodwitch
. I'm pretty excited to read these and I can't wait for winter break when I can sit down and binge the crap out of them!
The next book I got this month was from a trade with a beautiful human being. The item I received was the gorgeous UK tour edition of
Kingdom of Ash
by Sarah J. Maas (gorgeous photo
@aurora_sights
). This tour edition came with beautiful red sprayed edges and is signed by Sarah. This completes my physical collection of
Kingdom of Ash
special editions and I'm so happy! Come winter break, my entire ToG collection will be all together and I'll be able to see all the beautiful books side by side.
And the last book I got this month was a complete surprise from Macmillan: a signed hardcover of
American Drifter
by Heather Graham and Chad Michael Murray. I preordered this book last year when it came out and submitted to the preorder campaign and the goodies hadn't come yet when Macmillan sent out an email (a little over a month ago) explaining a situation. They ended up sending our preorder goodies and a signed copy of the book as an apology. I would have just been happy with the postcards but it makes me happy that Macmillan cares so much about their readers. Plus, I'm always happy to have another Chad Michael Murray signature!
---
I also picked up a few ebooks this month. I wasn't going to get very many, but then I saw there were a few on sale for Black Friday for only $1.99 and I figured I wasn't going to get a better deal than that, so I just went for it!
The first three ebooks I picked up this month were
Drop of Doubt, Push and Shove
, and
House of Korba
by C.L. Stone, the 5th-7th books of the Ghost Bird series. I'm slowly buying all of these since there are so many in the series and I can't wait to continue reading on. This is such an amazing series, and if you're interested in reading it, the first book is ALWAYS free!
Curse of the Gods
series by Jaymin Eve and Jane Washington:
Pain
. I love this series and I'm so excited to have another book, but I'm a little sad that it's ending. I love these characters and I know I'll be rereading it for many years to come.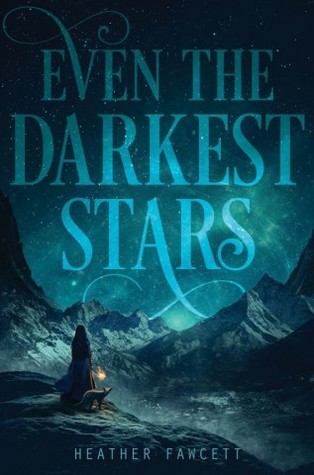 The last two ebooks I got were a part of the Black Friday deals. The first was
Even the Darkest Stars
by Heather Fawcett, which is a book I've been interested in reading since it came out. Plus, the cover is absolutely gorgeous.
I also got
The Bear in the Nightingale
by Katherine Arden. I've been wanting to read this book for a while and I couldn't pass up this deal since it's so expensive elsewhere. All I know about this book is it's somewhat of a historical fantasy and one of my trusted bookstagram buddies loves this trilogy. Plus, the final book is coming out soon so if I love it, I can binge the series straight away.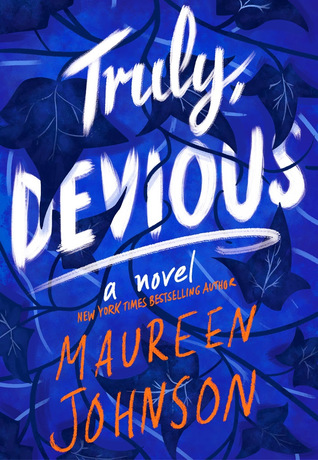 The last ebook I got was Truly Devious by Maureen Johnson. It was on sale for very cheap and the premise really intrigued me, so I decided to go ahead and pick it up.
---
I also picked up an audiobook this month: Push and Shove by C.L. Stone. Amazon has this cool thing called Whispersync where if you buy the ebook, you could possibly get the audiobook for a discounted rate. I was able to get the audiobook for this for less than $2 when I bought the ebook, so I ended up saving a lot of money. I'm super excited to have this because I love this series and I cannot wait to listen to them all.
---
Thanks for reading!
xoxo
Lauren
---
Get free worldwide shipping with Book Depository using my affiliate
link
---