It's Wednesday guys which means it's time for another Top 5 Wednesday! This week's prompt is all about our favorite science fiction and fantasy characters. Now, this is a bit tough to narrow down because I pretty much read fantasy exclusively but I was able to polish my list. To make it fair, I only decided to include one Sarah J. Maas character from either of her series because otherwise this list would have just been a ranking of my favorite Throne of Glass/ACOTAR characters. Without further ado, let's go ahead and dive in!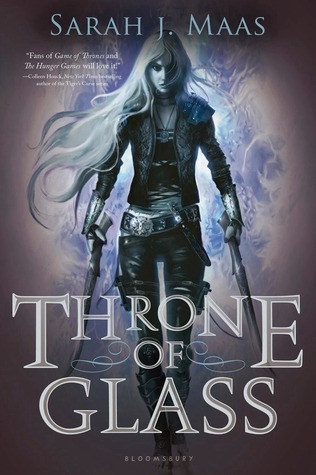 1. Aelin Ashryver Galathynius from the Throne of Glass series by Sarah J. Maas
. Without getting into spoilers, I just love Aelin a lot. I found this series at a very tough time in my life and not only did it help me get back into reading when I needed it the most, but I also grew with Aelin. Reading these books as they came out and seeing her growth at the same time I myself was changing was amazing. Overall, I just love how badass she is, how she cares so much for everyone around her, and how unapologetic she is for being herself.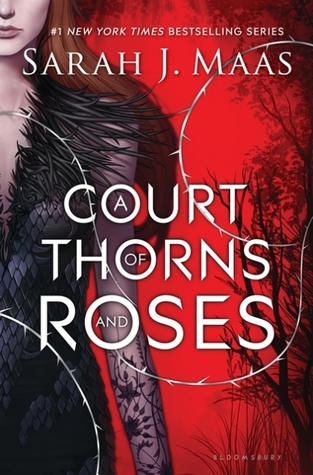 2. Feyre from the A Court of Thorns and Roses series by Sarah J. Maas
. Not only do I relate to Feyre a lot, but I just loved following her journey in this series and see how she changes. She starts off strong and just turns into a complete badass. She's funny and flawed and I love her for it.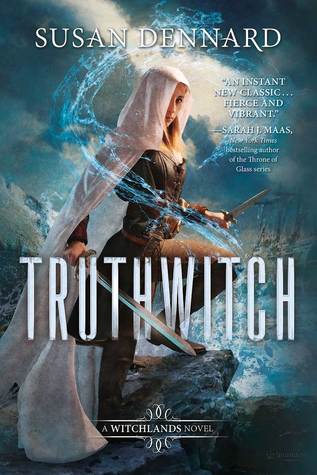 3. Safiya from the Witchlands series by Susan Dennard
. From the moment I first read a scene with her in it I knew that I loved her. She's flawed and makes a lot of mistakes but her heart is pure and her sass is even better. I've loved seeing her journey throughout these books and seeing how she's grown as a person. I cannot wait to see where she ends up.
4.
Nahri from Daevabad trilogy by S.A. Chakraborty
. This series is a new recent obsession of mine after I read both of the books that are out in February. I already want to do a reread and I only finished them a couple weeks ago. Either way, these books are addicting and a big part of that is because of Nahri. She's in a very tough situation but she still manages to keep going and work for what is right. Not only that, but she's a badass in her own way. Sure, she probably couldn't be able to take on Aelin in the fighting ring, but she's got so much more than that.
5. Katy Grant from the Illuminae Files by Amie Kaufman and Jay Kristoff
. Katy is another different type of badass. From the moment I read the first book in this series I knew that I loved her character and that was only added onto the farther into the series I went. She's willing to sacrifice everything to save the ones she cares about and she's struggling to help others at every turn. I just wish I could get more of her character but, alas, the series has ended.
---
Thanks for reading!
xoxo
Lauren
---
You can follow my bookstagram
here
. A brand new giveaway will be posted soon!
To get more awesome content like this post, click the follow button to the right!
Beacon Book Box: use the code
BOOKSHELF5
for a discount on your order or subscription!
I am a "BookishTextDesign" Influencer! Use my code LAUREN10 for a discount off your bookmark purchases! Check out the shop
here
Get free worldwide shipping with Book Depository using my affiliate
link
---