Okay, so I got more books that I expected this month. Like...a lot more. But it's okay because I'm either excited to read them or they were ones I had to pick up for my classes this semester. In total, I got eleven books in February but I'm hoping that number goes down in March. I think it will since I'm not planning on getting any March releases and I just have a couple school books to get. Let's just dive straight in!
---
The first two books I got were from the January Beacon Book Box which arrived a little bit into February. The first book was an advanced copy of
A Pack of Blood and Lies
by Olivia Wildenstein and the second was
Echo North
by Joanna Ruth Meyer. I've heard good things about these books from people who've read them and they definitely sound like books 13 year old me would love.
The next book I got was a UK hardcover of
Windwitch
by Susan Dennard. I started reading the Witchlands series a couple months ago and I fell in love. I'd gotten a UK hardcover of the first book in a subscription box and I realized that I wanted my editions to match, so I scoured the internet for someone who was selling the out-of-print hardcover of
Windwitch
for a reasonable price. Luckily, I found one and it came in very good condition! It's so beautiful on my shelf, too.
Then I was sent a copy of
Thomas Wildus and the Book of Sorrows
by J.M. Bergen by Book Publicity Services. This is a middle grade novel that I wasn't sure about but then I read the synopsis and figured that it was right up my alley. It deals with fantasy and bookshops and so much more. I'll be reading and reviewing this book in March and I'm super excited!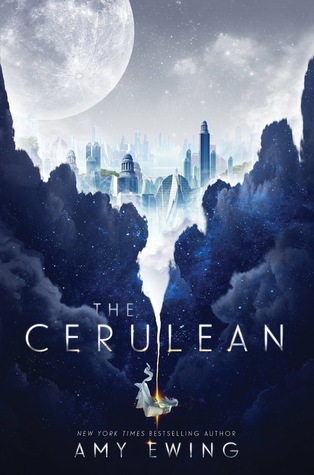 The next book I got was
The Cerulean
by Amy Ewing from the February Beacon Book Box. I've heard a lot of people talking about this book and it was on my radar for the past few months so I'm pretty excited to read it! I'm not quite sure what it's about but the cover is definitely gorgeous.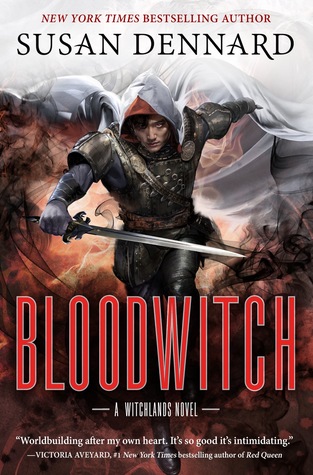 Next, I received one of my preorders of
Bloodwitch
by Susan Dennard that I ordered from the Good Choice Reading virtual signing. I was super excited for this because I absolutely loved
Bloodwitch
when I read the arc and I really wanted a signed book from Susan. Plus, there was a gorgeous art print and a set of pins that were thrown in with our orders that I was not expecting but absolutely love!
The next book I have was a spur-of-the-moment buy, which I've been trying to avoid lately but couldn't help myself on this one. It's the 10th anniversary edition of
The Lies of Locke Lamora
by Scott Lynch. Not only have I heard many people raving about this series over the past few years but I saw a little quote snippet and knew that I had to read it! This edition was actually one of the cheapest I found and it's so gorgeous.
Then I picked up
Sula
by Toni Morrison and this was for my Women Writing Women literature class. We're currently reading it and it's interesting and definitely not something I'd usually read. There's been some...interesting scenes in the book so far and I definitely appreciate Toni Morrison's creativity for being able to write something so different.
I also picked up a copy of
Macbeth
for my English Literature course. I actually read this for the first time in high school but I didn't understand it really. I also realized that the literature courses I took in high school were more about just discussing the basics of what happened and who the characters were versus actually analyzing the themes in the play.
Next, I grabbed a copy of
I Hate You, Don't Leave Me
by Jerold J. Kreisman, MD, and Hal Straus. I'm always seeking to try and understand different mental illnesses and I'd heard that this is a book that a lot of psychologists recommend to those with borderline personality disorder and those who have friends or family with it.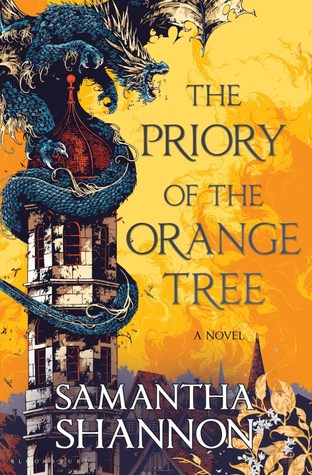 The last book I picked up in February was
The Priory of the Orange Tree
by Samantha Shannon, which is a book I've been super excited about since it was announced. Of course, now that it's actually here I am super intimidated by how big it is, but I'm excited to read it nonetheless. I've heard so many people raving about how good this book was and I just know that anything with fantasy and dragons is right up my alley!
---
Thanks for reading!
xoxo
Lauren
---
You can follow my bookstagram
here
. A brand new giveaway will be posted soon!
To get more awesome content like this post, click the follow button to the right!
Beacon Book Box: use the code
BOOKSHELF5
for a discount on your order or subscription!
I am a "BookishTextDesign" Influencer! Use my code LAUREN10 for a discount off your bookmark purchases! Check out the shop
here
Get free worldwide shipping with Book Depository using my affiliate
link
---