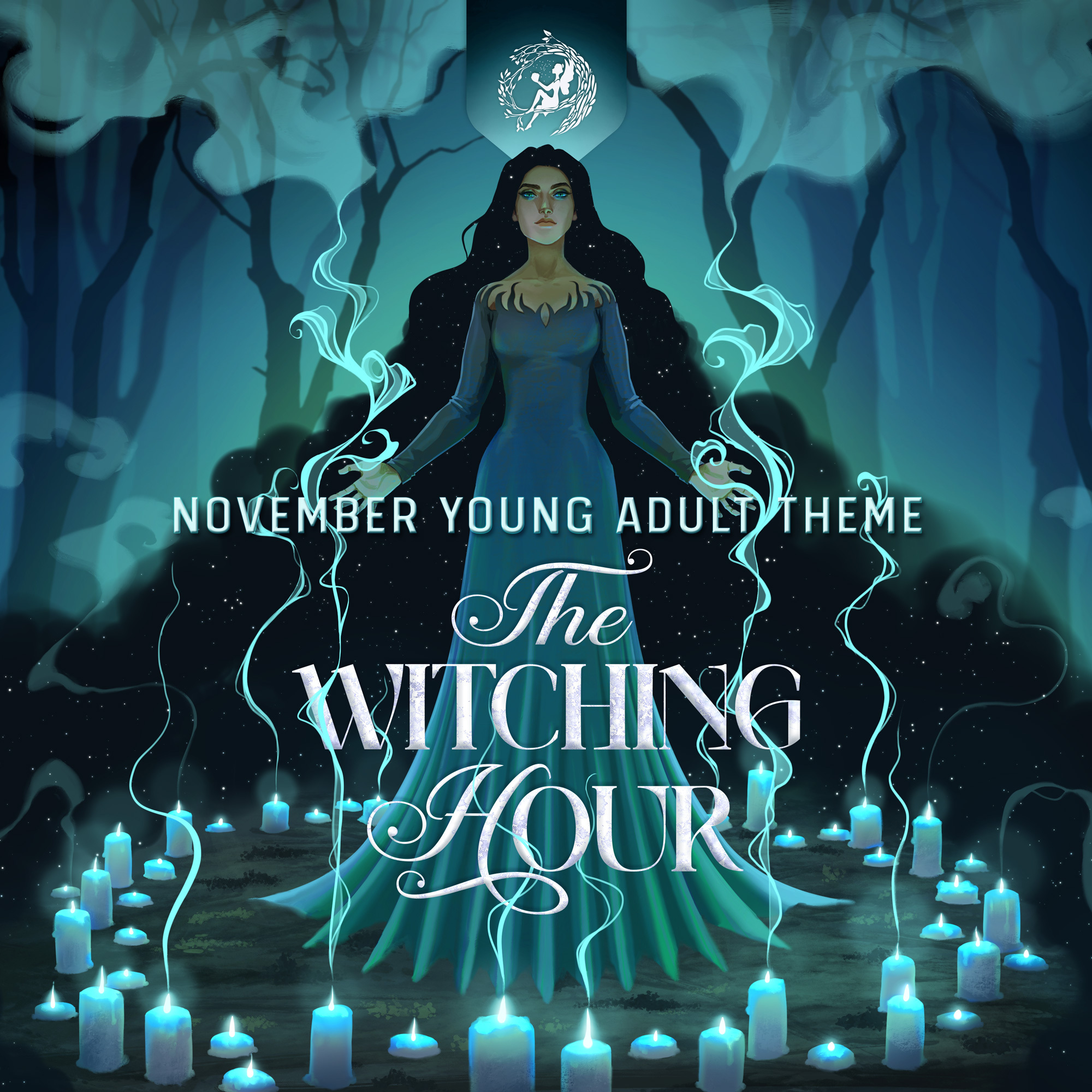 After taking a month off and then the November box being late, it's been a while since I've had a Fairyloot unboxing to do. But my box has finally arrived and I am beyond excited about it. November's theme was The Witching Hour and I was excited from the moment I read the theme reveal. Let's just dive in!
The first item we have is a foiled mug designed by @avendellart and themed after Kingdom of the Wicked by Kerri Maniscalco. I'll be honest, I haven't yet finished this trilogy but I am looking forward to it in the future. This mug is nice and pretty, though I won't be using it for drinking anything. I'm not a big coffee or tea person and I only really do hot chocolate when it's cold. I mainly use mugs, especially bookish ones, for holding pens, bookmarks, or other trinkets. This one will definitely be beautiful on my Kerri Maniscalco shelf in the future.
Up next is the next
collectible letter opener
designed by @jezhawk and themed after
Serpent & Dove
by Shelby Mahurin. I like the design of this, though I'm not sure how practical it is as a letter opener. I love
Serpent & Dove
but haven't yet read the rest of the series, so I don't know what the significance of the sword is. Either way, It'll hopefully look nice with the rest of the letter openers.
Then we got a book review notebook designed by @chattynora. It has a cottagecore/witchy theme and I think it's absolutely beautiful. I actually bought a reading planner this year, so I'm glad this isn't a planner and instead is just a notebook for book reviews. I'll probably start using it right away to track all of the books I'm reading (especially those that I don't write full reviews for on my blog).
The last item was a spellbook pin designed by @no0nedesigns. It's not themed after anything except witchy-ness and spells. This is a beautiful pin and I'm definitely going to be adding it to my pin banner when I get all my stuff out of storage. I'm a big fan of small enamel pins and this one is right up my alley.
The tarot cards designed by @arz28 this month feature characters from The Stardust Thief by Chelsea Abdullah. We have Loulie as The Star and Mazen as The Tower. I'm loving the tarot cards this deck and this month is no exception. I realized I put the other tarot cards in storage while we apartment hunt so I can't put them all together just yet but I'm very excited to see how they all look together soon.
The book this month is The Ones We Burn by Rebecca Mix. This edition has an exclusive cover, ombre sprayed edges, a reversible dust jacket, artwork on the endpages, foil embossing on the hardcover (all designed by @carnemia), and a bookplate. I've been interested in this book for years so I was pretty excited when I saw that Fairyloot was doing an exclusive edition. I will say I was hoping for some nicer edges as I find Fairyloot's ombre edges lacking most of the time but otherwise this edition is quite nice.
Overall, I'm quite happy with this month's box. I liked every item and have plans for the majority of them. The book is also one that I was originally going to be preordering anyway so I've not really spent that much extra this month getting this box.
I will say, what I'm most looking forward to in December is the items and less the book, though I'm still interested in it. As we're halfway through December, I anticipate getting this box rather soon which will mean I might have a second unboxing to post this month. The December box will also be my one-year anniversary of being a subscriber again and I'm eager to see how it stacks up compared to the last year.
---
Thanks for reading!
xoxo
Lauren
---
You can follow my bookstagram
here
for more bookish content!
To get more awesome posts like this post, click the follow button to the right!
Get free worldwide shipping with Book Depository using my affiliate
link
---