Hello everyone! We're back with another Top 5 Wednesday and I'm so excited about this one. The topics this month are pretty awesome and this week is no exception. For this wonderful day of October the 10th, we're discussing our top 5 favorite villains.
At number five, I decided to go with Corien from
Furyborn
by Claire Legrand. We don't see as much of him as some of the other characters in this first book, but I love him already. He's like that villain that you hate to love.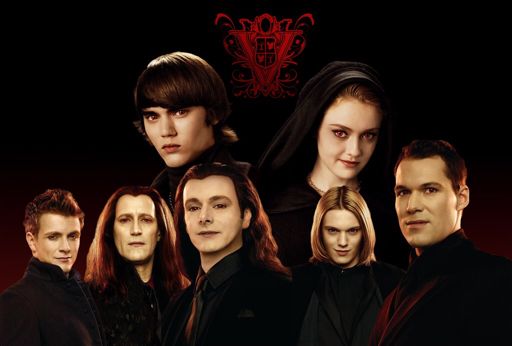 For number four, I picked the Volturi from the
Twilight Saga
by Stephenie Meyer. For me, there's something just so timeless about the Volturi and this series. It's been such a staple of my life for so long that the Volturi have always been a set of villains at the back of my mind.
Number 3 I'm going with Voldemort from
Harry Potter
. He's just a classic villain that I had to go with, and, as opposed to Umbridge, I don't hate hate him. I enjoy him as a villain even if I don't particularly love him. I still think he's an asshole with a weird obsession with Harry, but I also find him to be an enjoyable antagonist.
For number 2, I'm choosing Sebastian Morgentstern from
The Mortal Instruments
by Cassandra Clare. Another staple of my middle school years, this series was so amazing to me and I always loved Sebastian no matter how many terrible things he did. (Also cue me being behind on the Shadowhunters show and not realizing that this gorgeous person was playing Sebastian)
And, at number 1, we have AIDAN from the Illuminae Files trilogy by Amie Kaufman and Jay Kristoff. How can I not love AIDAN? It's a killer monster AI yet it develops feelings and I just love AIDAN, ok? Its character development is just on point and I only wish we were getting more books set in this universe so that I could get more AIDAN in my life!
Who are your top 5 favorite villains? Do we have any of the same ones? Let me know down below! Also, feel free to join the
Goodreads
Top 5 Wednesday Group to keep up to date on the latest topics and see everyone's posts!
---
Thanks for reading!
xoxo
Lauren
---
Follow my Instagram
here
. New giveaway will be posted very soon!
Get 10% off your first order, plus 50 rewards points, when you use this link to purchase a personal aromatherapy diffuser from
Monq
Get free worldwide shipping with Book Depository using my affiliate
link
---