So September wasn't a terrible reading month for me, but it wasn't fantastic either. I ended up finishing 6 books this month, a drastic decrease from the 14 I finished in August. However, considering I started back at college and got a new job, I'd call this a pretty successful month. Plus, I've read a lot of short stories for my writing class so far so it's not like I'm just not reading at all.


---
BOOKS READ
1.
Title: The Iliad
Author: Homer
Rating: N/A
I read this book for one of my classes and it was pretty good. Since I read it for a class, though, I'm giving is a neutral rating on Goodreads. It was interesting, and I'm glad I finally had the push to read it since I've been interested in reading it for a few years. I'm super excited to have this backstory before I go into The Song of Achilles by Madeline Miller.
2.
Title: Crown of Midnight
Author: Sarah J. Maas
Rating: 5/5 stars
Rereading this book was so fun. As you probably know if you follow me on Instagram, ToG is my favorite book series of all time and I recently started rereading the entire series in preparation for the final book coming out next month. I loved rereading this one since it's been a few years since I read it for the first time. Whenever I think about the books in the series that are my favorites, this one never seems to make the list. I think just because it's been so long since I read it and after reading
Heir of Fire
, the world just exploded and got so much more intense. But it was fun for me to reread this book and revisit why I love it just as much as some of the others. Of course, now that I've finished it, all that I want to do is immediately read the next one, even though I have so much required reading for classes and some review books to check out.
3.
Title:
The Demon Race
Author: Alexandria Warwick
Rating: 3.75/5 stars
Review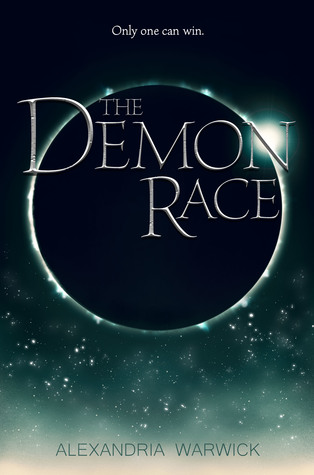 4.
Title:
Light Years
Author: Kass Morgan
Rating: 4/5 stars
Review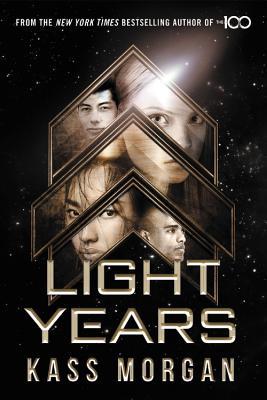 5.
Title:
The Odyssey
Author: Homer
Rating: N/A
Like with The Iliad, I read this for my Ancient and Medieval Lit class. It was a fun read as far as required readings go and I quite enjoyed it compared to when I read it freshman year of high school. For me, the difference in how we went about analyzing the book was a lot different in my college course than high school. Here, we talked about morals and possible reasonings behind different actions and the different ethic systems in ancient Greece, whereas in high school we got quizzed on the events of the epic but we didn't really discuss it at all. Suffice to say, I definitely enjoyed it more this time around.
6.
Title:
Check, Please!: #Hockey
Creator: Ngozi Ukazu
Rating: 5/5 stars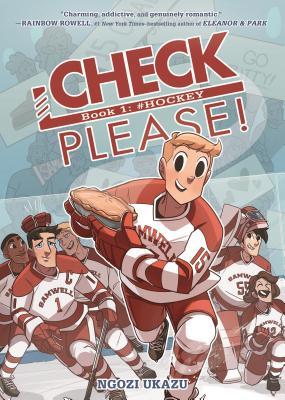 Not to be dramatic or anything but I would literally die for Bitty. This book was so god damn cute and I loved every second of it! I definitely think that this story is best told the way it is: in a graphic novel format. I adored the illustrations and being able to see the characters and their facial expressions. Not only that, but I was laughing out loud at this book almost from page one. It was hilarious and heartwarming and everything I needed. I cannot wait for the next one!
---
TV SHOWS/MOVIES
I finished rewatching seasons 2 and 3a of
Teen Wolf
aka my favorite TV show. It was so fun just to revisit these characters and this story. I could rewatch this show over and over and never tire of it. Plus, the character development is just so on point!
I also watched
Sierra Burgess is a Loser
this month and unfortunately did not like it very much. I guess it was enjoyable at times? Overall, I just kept constantly checking to see if it was almost over and I had a lot of problems with different aspects of it.
But to make up for
Sierra
, I finished season 2 of
Queer Eye
and I'm dying. I love that show and the Fab Five so much. They're honest to god just so sweet and amazing and I would definitely love for them to come in and give me a makeover and fix my trainwreck of a life. I cannot wait for season 3.
And lastly, I finished seasons 9 and 10 of
Bones.
These were some of the most heartbreaking seasons for me to watch and I definitely am not almost finished with season 11 already...pfffft nooo. Anyway, this show really does know how to put on a good episode. It's strange because you'd think after over 200 episodes they'd run out of things to talk about or they'd somehow do a repeat, but there's constantly new cases and plot points. I could watch this show forever and I'm very sad that I'm almost on the last season.
---
Thanks for reading!
xoxo
Lauren
---
Follow my Instagram
here
. New giveaway will be posted very soon!
Get 10% off your first order, plus 50 rewards points, when you use this link to purchase a personal aromatherapy diffuser from
Monq
Get free worldwide shipping with Book Depository using my affiliate
link
---